Argentina pulling out of Venezuela's sponsored Telesur TV network
Tuesday, March 29th 2016 - 06:57 UTC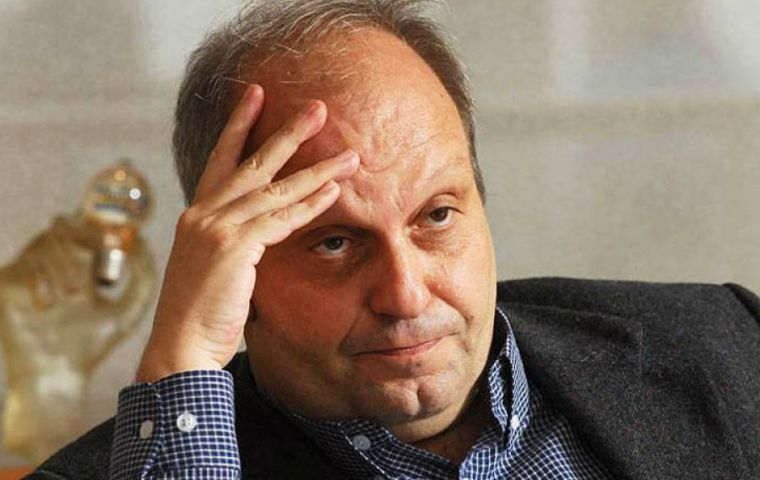 Argentina's government is pulling out from its involvement in the Spanish-language TV network that was started by the late Venezuelan leader Hugo Chavez, saying the broadcaster blocks alternative viewpoints.
Telesur, which presents itself as a leftist alternative to mainstream media coverage of Latin America, was launched in 2005 with funding from six regional governments aligned with Venezuela, including Cuba and Bolivia. On Sunday, President Mauricio Macri's administration announced that Argentina would unload its nearly 20% stake in the venture.
Argentina is leaving because it was shut out of financial and editorial decisions, Communications Minister Herman Lombardi said.
"Argentina was a partner prohibited from sharing our view," he told radio Vorterix. "It's an interesting South American television project, but there was no pluralism at Telesur."
Relations between Argentina and Venezuela flourished during the Argentine administration of populist Cristina Fernandez, but have grown chilly since Macri took office in December.
Telesur said Argentina's government had not informed the network directly that it was severing ties, and it disputed the claim that the country was shut of out decision-making.
"Is it Macri's policy to silence critics of his government? Is this about plurality or censorship?" the network asked in a statement posted Monday.
The network has sought to reshape views about Latin America with dispatches from correspondents around the region.
Audiences in Latin America have embraced the network as a politicized alternative to CNN en Español and as one of the few outlets offering in-depth coverage of the region's lesser-told stories and places.
In 2014, Telesur unveiled an English-language website and announced it would hire about 100 native English-speaking journalists and producers for the launch.
Venezuela, the network's prime champion, is in the midst of a grave economic crisis and has been struggling to pay its debts and find the foreign currency needed to pay for imported food, medicine and other basics.
Macri and Venezuelan president Nicolas Maduro have repeatedly clashed over human rights, free press and economic policies. Maduro accused Macri of interfering in Venezuela's internal affairs when he demanded that several imprisoned opposition members be set free, since they are 'political prisoners'.