Chile confirms the loss of 39.000 tons of salmon equivalent to toxic algae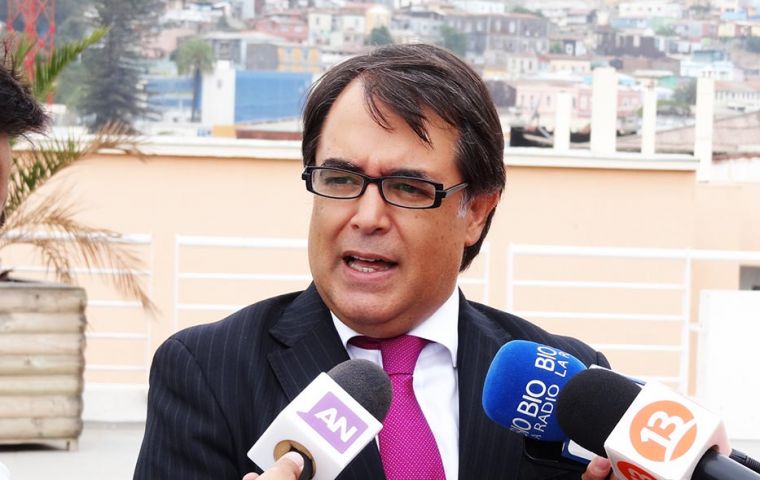 Some 25 million of fish -- equivalent to 39,942 tons of dead biomass -- was the final balance of the emergency caused by algae bloom in 45 farms in the salmon farms of the southern region of Chile, Los Lagos, reported SERNAPESCA, director José Miguel Burgos. A several month's bloom of toxic algae causes ravage in south Chile salmon and trout farms.
According to Burgos the withdrawal of dead and contaminated fish last 24 March 24, was a process overseen by SERNAPESCA to ensure compliance with bio-security measures, both while the dead fish were being loaded, and later transported to the various points of final disposal .
Burgos explained that 57% of salmon was absorbed by processing plants manufacturing fishmeal while another 30.3% was discarded in landfills. SERNAPESCA also reported that 11 dumping at sea were authorized, in the safe zone authorized by the Navy at around 75 miles, off the coast of Los Lagos region.
"In total, about 4,659 tons of salmon were dumped at sea, in a move that was monitored throughout its steps by SERNAPESCA," Burgos revealed.
SERNAPESCA reported that only one farming centre, owned by Australis Mar failed to meet the deadlines set by the entity, which forced the withdrawal of mortalities within five days, so that complaints will be filed before the Superintendent of Environment as established by regulations.
This action adds to previously filed complaints against two farms of the AquaChile and the centre of Australis Mar, for breach of Article 5 of the Environmental Regulation for Aquaculture, specifically for its failure to timely implement contingency plans.