Singapore's Changai best world airport; three Japanese terminals in top ten
Thursday, March 31st 2016 - 15:28 UTC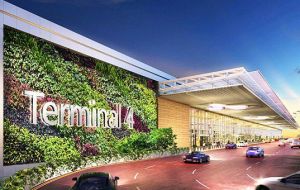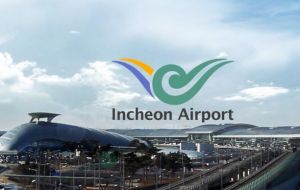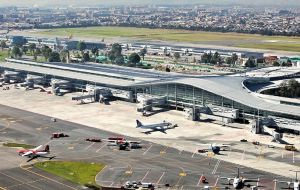 Singapore's Changi Airport has been named the best airport in the world for the fourth consecutive year in Skytrax's World Airport Awards. Changi, which bagged the top spot for the seventh time, also won for best airport for leisure amenities and was hard to beat with a rooftop swimming pool and spa, free 24-hour cinema, and even butterfly and cactus gardens.
The multiple award-winners also boasts attractions from the tallest slide in an airport to high-end shops and hawker food, making many travelers sorry to leave.
The best is apparently yet to come, moreover, with Changi in the process of building a massive 10-storey glass and steel terminal that will house the world's tallest indoor waterfall and a huge park when it opens in 2018.
South Korea's Incheon International Airport, Germany's Munich Airport, Japan's Tokyo International, and Hong Kong International rounded out the top five.
Two other Japanese airports featured in the top 10 with Chubu Centrair Nagoya claiming sixth place and Kansai International placing ninth. Rounding off the top 10 were Switzerland's Zurich Airport in seventh place and Britain's London Heathrow and Doha's Hamad International copping the eighth and 10th spots.
Canada's Vancouver International was the highest ranked airport in North America, placing 14th overall, while Denver was America's best at 28th overall. Denver also took the gong for best regional airport in North America, while Germany's Cologne Bonn won for best regional airport in Europe. Brisbane was the best airport in the Australia/Pacific region.
The best ranked in South America were El Dorado International Airport (Bogotá), position 46 and Jorge Chavez Airport in Lima, Peru, ranked 49.
The annual Skytrax awards are based on the world's largest airport customer satisfaction survey, with more than 13 million nominations from passengers.
It said the survey and awards process is independent and free of any airport influence in the final results.
Skytrax announced its top 100 and individual award winners at the Passenger Terminal EXPO in Cologne, Germany.