Argentina's platform claim on Falklands' sovereignty "lapped up" by various respectable media outlets
Friday, April 1st 2016 - 07:27 UTC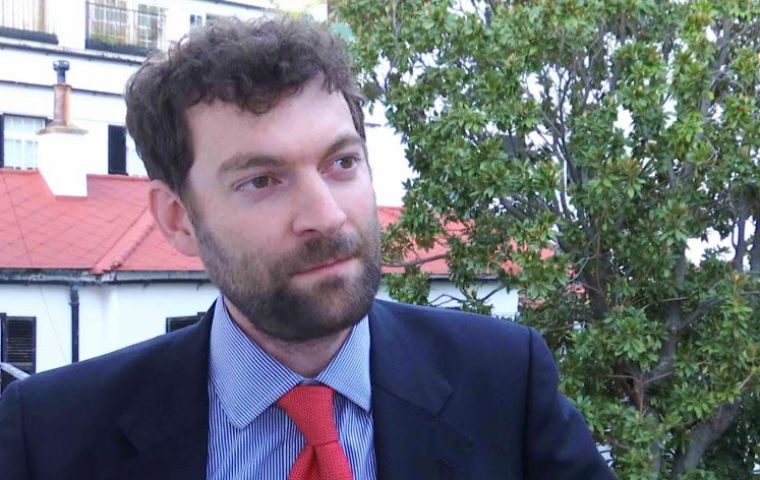 A Gibraltarian expert on self determination has rubbished Argentine claims that the decision by a UN Commission to extend Argentina's continental shelf to include the waters that surround the Falklands and South Georgia will be key in the dispute with Britain over the Islands.
GBC reports that Dr Jamie Trinidad, who advises the Gibraltar Government, said on his Twitter feed that the decision was woefully misreported in the press and has no bearing on the sovereignty of the Falklands.
This, after the UN Commission itself pointed out that it was not in a position to consider submissions that are subject to dispute.
Dr Trinidad said the Argentine government had "spun the decision of a technical and scientific body as somehow a triumph on sovereignty", and "various respectable media outlets just lapped it up".
He added if there were any lessons to be learned from a Gibraltar perspective, it is that we need to be vigilant with regards to "media spin" as Argentina and Spain are "prone to spin any development in relation to the Falkland Islands and Gibraltar as a sovereignty gain".
In effect the United Nations spokesman, Stephane Dujarric made the following clarifications regarding the work of the Commission of the Limits of the Continental Shelf, CLCS.
Dujarric said that CLCS on 11 March approved without a vote the recommendations of the Commission in regard to the submission made by Argentina on 21 April 2009 with amendments.
However "the Commission did not consider and qualify those parts of the submission that were subject to dispute and those parts, that relate to the continental shelf pertinent to Antarctica, in accordance with its rules and procedures".