Argentine Army reiterates its commitment to the Malvinas cause on invasion anniversary
Monday, April 4th 2016 - 04:20 UTC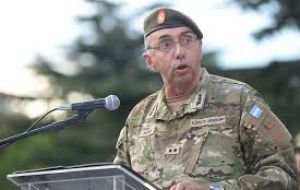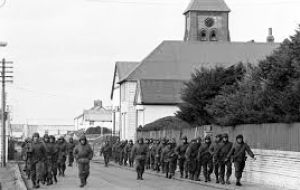 Argentina's Army Chief Diego Luis Suner said on Saturday that the "Malvinas cause" continues to be a "national, standing and inalienable objective" of the Argentine people. The statement was made on the 34th anniversary of the South Atlantic conflict that was triggered by the Argentine military invasion of the Falklands in 1982.
In the April 2 statement, Suner said the Falkland Islands are "not just a feeling, it is an inseparable part of Argentina, currently and a challenge for the future."
The conflict between Argentina and Britain ended 74 days later, on June 14, with the surrender of the Argentine invading forces to the British Task Force sent to recover the Falklands. The June date is commemorated in the Falklands as "Liberation Day"
"April 2, 1982 is an unforgettable date in the glorious history of the homeland," said Suner, calling it the "anniversary of the recovery" of the Islands.
The conflict claimed the lives of 255 British and 649 Argentine combatants and three Islanders. April 2, according to the official Argentine calendar is "Malvinas war veterans and fallen Day".
The Falklands have been under British administration since 1833 and Argentina at different periods has claimed sovereignty over the Islands. However in a 2013 referendum, overwhelmingly expressed their willingness to continue as a British Overseas Territory.
The Argentine army chief of staff underlined that the "Malvinas cause remains a permanent and unwavering" goal for Argentina.