Panama Papers: EU warning; questions why no US or German prominent names have surfaced
Saturday, April 9th 2016 - 14:59 UTC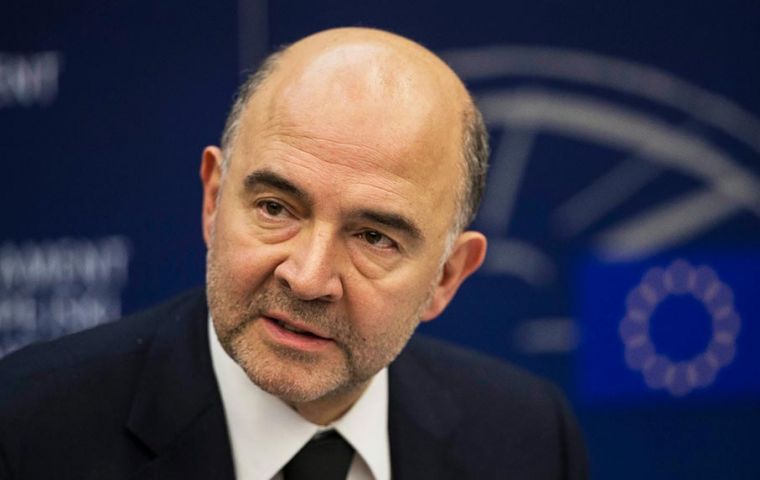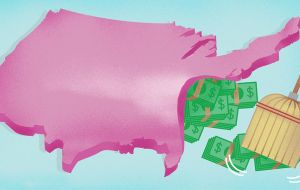 A European Union official threatened to sanction Panama and other nations if they don't cooperate fully to fight money laundering and tax evasion, after a leak of data showed the small country remains a key destination for people who want to hide money.
The 11.4 million documents from the Panama-based law firm Mossack Fonseca showed it helped thousands of individuals and companies from around the world set up shell companies and offshore accounts in low-tax havens. Because such accounts often hide the ultimate owner of assets, they are a favored tool to evade taxes, launder money or pay bribes.
So far, the scandal has brought down the leader of Iceland and raised questions about the dealings of the presidents of Argentina and Ukraine, senior Chinese politicians, famous actors, athletes and the circle of friends of Russian Vladimir Putin, who some allege has profited indirectly from such accounts. On Thursday British Prime Minister David Cameron acknowledged he profited from his father's investments in an offshore tax haven before being elected.
"People are fed up with these outrages," said Pierre Moscovici, who heads financial affairs for the 28-nation EU. He took to task countries like Panama that facilitate such secretive, low-tax accounts.
"The amounts of money, the jurisdictions and the names associated with this affair are frankly shocking," he said.
Panama is listed by the EU as a country that is not cooperative on tax issues, and Moscovici urged the country to "rethink its position in this regard." The EU has to "be ready to hit them with appropriate sanctions if they refuse to change," he said.
However Europe is also home to countries with a record of acting like tax havens and providing banking secrecy, Luxembourg, Switzerland, Andorra, Cyprus among others. The United States has also become a haven, with several states including Wyoming, Nevada and Delaware now popular places to open anonymous accounts that are cheap to maintain and pay little or no local tax.
Since the first reports based on Mossack Fonseca documents were published Sunday, prominent politicians, celebrities and businesspeople have had their offshore business dealings dragged into the spotlight. On Thursday the German newspaper that first obtained what have been dubbed the "Panama Papers," said it won't publish all the files, arguing that not all are of public interest.
Süeddeutsche Zeitung received the documents from an unidentified source more than a year ago and shared at least parts of them with dozens of other media outlets around the world.
Ramon Fonseca said his firm has hired forensic experts to investigate and have already uncovered the method used to penetrate its systems. He said the hack was probably carried out from Europe and dismissed speculation it may have been an inside job.
Responding to readers' queries about the absence of prominent German or US politicians in the reports, Süddeutsche Zeitung said such names haven't yet been found in the documents. It said the documents include copies of the passports of 200 US citizens and about 3,500 shareholders in offshore companies have listed addresses in the United States.