OAS calls for deep reforms in Peruvian electoral system, following Sundays vote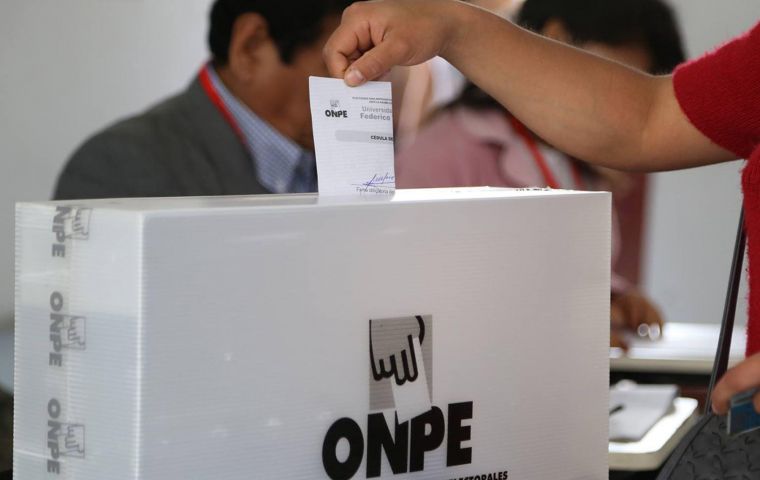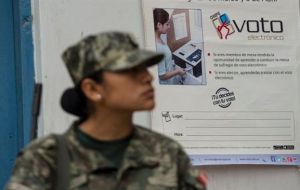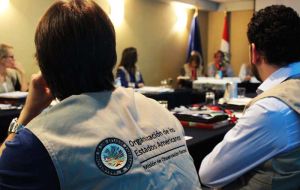 The OAS Electoral Observation Mission (EOM/OAS) to the general elections in Peru presented on Monday its preliminary technical report on Sunday's general election, in which it recommends a deep electoral reform, including the system of disqualification of candidates.
In the report the Mission makes a detailed analysis of the system of disqualifications. As was observed in the regional and municipal elections of 2014, the EOM notes that the current system does not provide guarantees because it transmits legal and political insecurity to the citizenry, and at times can put at risk the political rights of voters and candidates.
The report contains observations and recommendations with the aim of highlighting progress and identifying opportunities for improvement in the Peruvian electoral processes. The day of the election, the Mission deployed 79 international observers, who visited 463 voting centers in the various departments of the country. Moreover, two observers witnessed the voting in Virginia and Washington, DC in the United States.
The Organization of American States Mission reiterates its condemnation of the attacks that left 10 people dead in Junín the day before the election.
The observers reported an increase in the presence of political party representatives as the day progressed and a strong security presence throughout the day. They also witnessed the presence of national observers. Similarly, they noted long lines and some difficulties in the implementation of electronic voting.
The document also includes observations and recommendations on the issues of politico-electoral financing, voting abroad, the participation of women, indigenous people and afro-descendants in the electoral process, and political communication.
The Mission concludes that there is a need for an integral reform of the norms that govern the Peruvian electoral system to include these issues, as has been promoted by electoral organizations and civil society organizations.
Finally the EOM/the OAS thanks the government of Peru for the invitation to observe the electoral process and announces that it will deploy another team to the second round of the presidential elections, to be held on June 5. EOM also thanked Bolivia, Spain, the United States, and France for their contributions that made possible the deployment of this high level technical mission.