Chile admits differences with the 'new map of Argentina' which extends maritime outer limits
Tuesday, April 19th 2016 - 09:28 UTC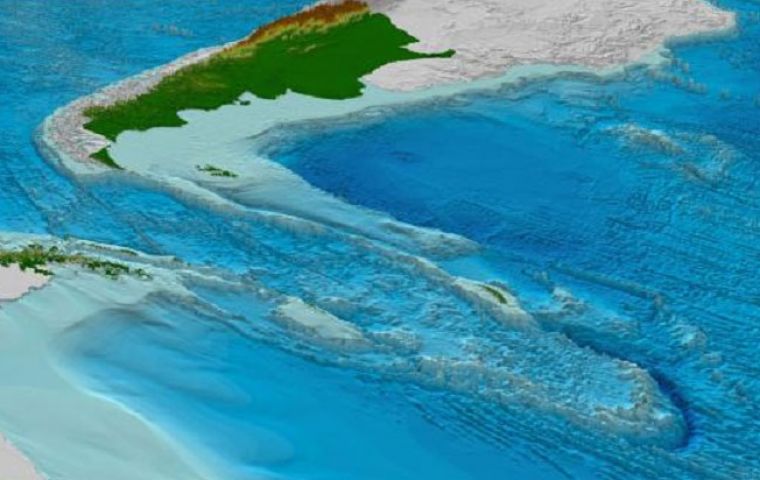 Punta Arenas daily La Prensa Austral points out that a 'controversy is brewing' following the recent 'new map of Argentina' presented by foreign minister Susana Malcorra expanding the outer limit of the country's continental platform according to the UN Commission on the Limits of the Continental Shelf, CLCS.
The 11 March announcement which theoretically adds 1.7 million square kilometers to Argentina's maritime surface, based on continental shelf, "covers Antarctic space in the area which corresponds to Chile, and even includes the UK overseas territories of the Falklands, South Georgia and South Sandwich islands", underlines La Prensa Austral.
Likewise it argues that under the 1959 Antarctic Treaty, no country has the right to establish sovereignty claims, much less extend the area claimed, and the only mechanism to make it valid is with the unanimous support of all consulting members of the Treaty.
La Prensa Austral quotes a brief reference from Chilean foreign minister Heraldo Muñoz who said the map has 'no implications' while defense minister Jorge Burgos affirmed that the situation must be addressed and solved in "a very friendly way, as it has always been done"