Patricio Aylwin, the elected president who steered Chile back to democracy has died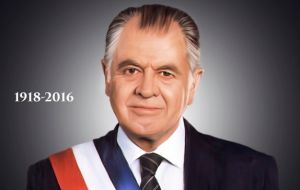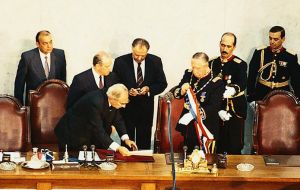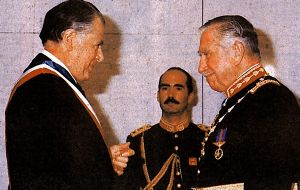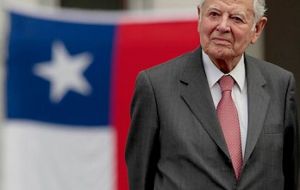 The former president of Chile, Patricio Aylwin, has died aged 97 of natural causes, his family reported. Aylwin, a centre-right Christian Democrat, became president in 1990 and oversaw the transition to democracy following 17 years of military rule under General Augusto Pinochet.

He was key in setting up a commission which investigated human rights abuses committed during the Pinochet era. The Chilean government has declared three days of official mourning and a state funeral will be given to the former president.

Patricio Aylwin will be best remembered as a critic of the Pinochet regime and for leading Chile back to democracy, but in 1973, when Pinochet seized power in a military coup, he saw things rather differently. He initially praised the armed forces for "saving the country from descending either into civil war or Communist tyranny".

But as the 1973-1990 dictatorship wore on and General Pinochet showed no sign of stepping down, Aylwin emerged as one of the regime's leading critics.

In 1988 Pinochet called a plebiscite, asking Chileans if they wanted him for another eight years. Aylwin led the "no" campaign, which won against the odds.

Aylwin won the first post-dictatorship election. He assumed power in a tense handover ceremony on 11 March, 1990 with Pinochet stepping down as president but retaining the post of head of the Chilean Army.

As president, arguably his greatest achievement was to set up the Rettig Commission, which investigated human rights abuses from the dictatorship era.

The commission had to tread carefully, the military was still a powerful force, but under Aylwin, it drew up a comprehensive list of names of thousands of people who were kidnapped, tortured and killed during the Pinochet years.

"I hereby ask for forgiveness from the victims and their relatives in the name of the Chilean state," Aylwin said in a broken voice, with tears in his eyes, as a presented the findings on national television.

The legacy of his 1990-94 government also includes strong economic growth and the continuation of Pinochet's free-market policies, but with more government control "because the market is cruel," as well as his efforts to learn the truth about the human rights violations that bloodied Chile.

Aylwin's presidency was not without incidents with Pinochet remaining as chief of the army. The general flexed his military muscles at least twice as a warning to Chile's new civilian leaders. Once he put the army on alert to protest the government's probe of rights abuses during the military regime. The second time, angered by an investigation of his son's financial dealings, he deployed commandos in full combat gear across from the presidential palace.

Aylwin's strong reaction surprised even some of his closest associates. He summoned Pinochet to his office and made clear he had reprimanded him, although the constitution drafted by the Pinochet regime prevented him from firing the general.

Aylwin and his wife, Leonor Oyarzun, had three sons and two daughters. One daughter, Mariana, was a congresswoman and Cabinet minister.

President Michelle Bachelet declared three days of national mourning and said Aylwin will receive a state funeral.

"Chile has lost a man who always knew how to place the unity of democrats above their differences, which helped him build a democratic country once he assumed the presidency and in this sense we owe a lot to don Patricio," Bachelet said.

Born 26 November 1918, Aylwin trained as a lawyer. The son of a Chilean Supreme Court president, Aylwin was drawn to politics as a young law student and approached Chile's budding socialist movement. A devout Catholic, however, he rejected the Marxism embraced by Chilean socialists and joined a group of young people who were organizing the more-centrist Christian Democratic Party. He turned the party he led on several occasions on one of the leading political forces of Chile.