Lan's CEO agrees to pay fine in the US to settle charges involving operations in Argentina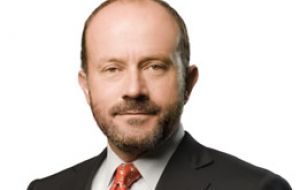 Chile's LAN Airlines CEO will pay a US$75,000 fine to settle charges that he authorized improper payments to Argentina union officials to persuade them to ease their demands in a labor dispute, the U.S. Securities and Exchange Commission.
LAN'S CEO, Ignacio Cueto Plaza, did not admit or deny wrongdoing in agreeing to settle civil charges that he violated the federal Foreign Corrupt Practices Act over the payments and a related sham consulting agreement.
The SEC said the wrongful conduct occurred in 2006 and 2007, when Cueto was LAN's chief operating officer. LAN is a unit of Latam Airlines Group SA, a group of South American carriers based in Santiago, Chile.
According to the SEC, Cueto authorized wiring US$1.15 million to a Virginia brokerage account belonging to a consultant hired to help resolve the labor dispute.
The SEC said Cueto knew the consultant might funnel some money to union leaders, with a goal of persuading members to accept lower wages and refrain from enforcing a rule that they not have to perform multiple jobs at the same time.
In addition, the sham agreement falsely stated that the consultant had been hired to study air routes in Argentina, and Cueto knew no such study would be undertaken, the SEC said.
As part of the settlement, Cueto agreed to certify his compliance with Latam Airlines' code of conduct and attend anti-corruption training sessions.