Only five of the Brazilian Senate 21-member committee declared support for Rousseff
Wednesday, April 27th 2016 - 07:32 UTC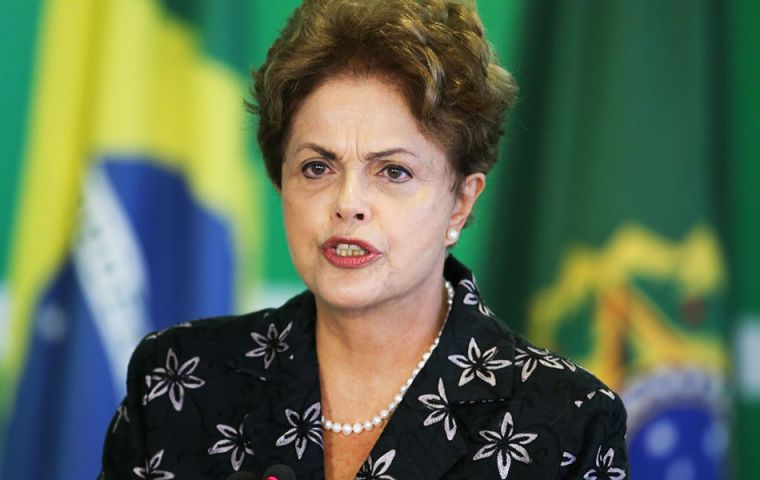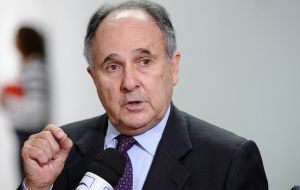 Brazil's Senate chose the 21 members of a commission that will recommend whether or not to move forward with impeachment proceedings against embattled President Dilma Rousseff. As was expected, the Senate picked a committee stacked with supporters of impeachment that will report back on whether to put Rousseff on trial. Only five of the committee's 21 members have declared their support for the populist president.
The commission is slated to vote in early May on whether to recommend the continuation of the impeachment process and started discussions on Tuesday. Whatever their recommendation, another vote will follow a few days later on the floor of the Senate. If 41 of the 81 senators vote in favor of the impeachment, Rousseff will be suspended for up to six months pending a "trial" in the Senate that will decide whether to permanently remove her from power.
Although the temporary removal of President Dilma Rousseff is taken for granted even by government senators, a survey by newspaper Folha de São Paulo shows that there is still not enough votes in the Senate to rule in favor of impeachment.
For the admissibility of the proceedings the Senate needs a simple majority ,41, to rule in favor, but the final ruling will need an absolute majority, 54, of Senators to rule against Rousseff.
While 50 senators have confirmed they will vote for the admissibility of the impeachment proceedings, only 39 say they support the definitive ouster of Rousseff.
"We cannot ignore that the (Lower House) gave approval to the Senate to open the process with 367 in favor, but we have to analyze in depth the merits to decide whether she has committed a crime," said Senador Cristovam Buarque after admitting that he will be voting in favor of the case's admissibility, but had not yet decided on his final decision.
The body was formed proportionally, depending on the seats that each political party has in the Senate. The largest number of members (five) fell to the Brazilian Democratic Movement Party (PMDB), the first minority with 18 senators and led by Temer.
The opposition Brazilian Social Democracy Party (PSDB) will has three members, as does the Workers Party (PT), which Rousseff belongs to, which appear to be in the minority in the commission of senators. With the three PT members, what remains of the ruling coalition has only three other senators from the Republic Party (PR), Democratic Labour Party (PDT) and Communist Party (PCB), with one member each.
The other seven places in the commission are distributed among five parties that, at least in the Lower House, voted for the impeachment of Rousseff.