A natural size bronze statue of Kirchner found during Argentine prosecutors raids in Santa Cruz
Saturday, April 30th 2016 - 10:57 UTC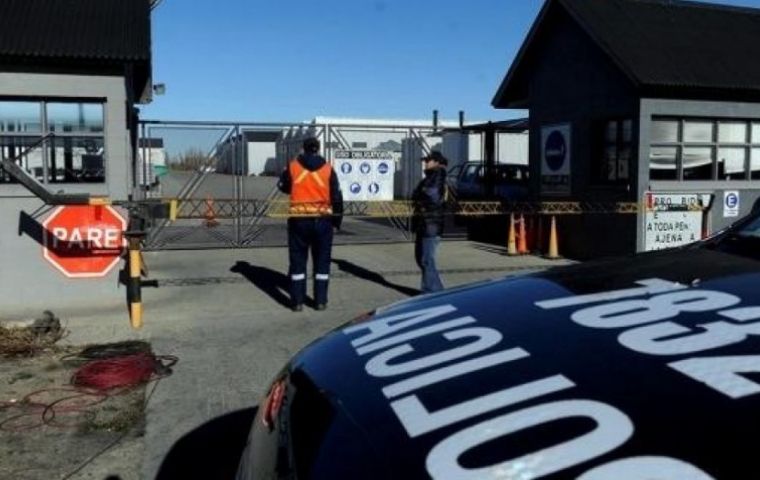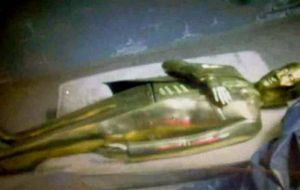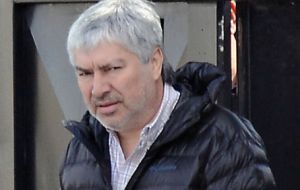 The mega judicial raids in Argentina into the properties of arrested Kirchnerite businessman Lazaro Baez and his family, in the southern province of Santa Cruz, so far have found less cash than rumored but far more assets that expected, including some surprises such as a full size bronze statue of former president Nestor Kirchner.
The statue was discovered by the Argentine Federal Police in one of several warehouses in Rio Gallegos, where Baez kept his fleet of expensive luxury cars. The statue, 1.80 meters high, in bronze is estimated to have cost half a million Argentine Pesos equivalent to approximately, US$ 40.000
Apparently the statue was to be placed in some plaza or open space in Rio Gallegos but never fulfilled its destiny, on the contrary it was found lying on the floor among the Audis, Porsches and Jeep Rangers of the Kirchnerite businessman who is suspected to have been a straw-man of the former president.
But why Baez' friend bronze was never erected remains a mystery. However it was made during the flourishing years of the Kirchner couple when honors to his memory which can be described as the 'personality cult' to use Maoist terms, prevailed.
Baez referred to his good friend who propelled him from a bank teller grey job to become Patagonia's main public works contractor, with assets that have surprised the Argentina Judiciary and yellow media, as the 'skinny'.
Likewise in Rio Gallegos, Kirchner's former driver and close friend of Kirchner put up a statue of the former president at his political club, and 3.000 kilometers to the north of Argentina, the Formosa province governor, Gildo Insfran also honored his old political mentor with a giant statue in the capital.
However winds change and this month lawmaker Alberto Colombres Garmendía, who belongs to last October's winning coalition of president Mauricio Macri presented a bill to eliminate the name of the former president from all streets, public buildings and other assets which had been named following his death.