Consumers want seafood traceability, according to survey commissioned by MSC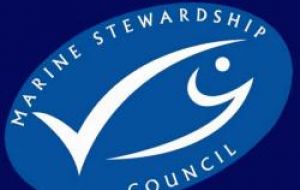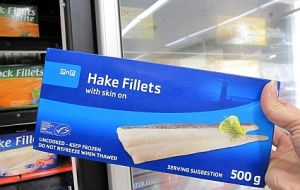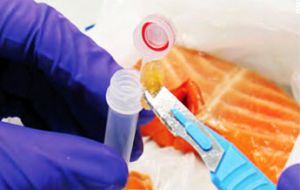 The results of the latest market study commissioned by the Marine Stewardship Council (MSC) reveal an interest among consumers in seafood traceability. Surveys conducted among more than 16,000 seafood consumers globally indicate that over 55% do not trust the labeling of the seafood they consume. In Spain, this value is even higher: 61% of Spanish seafood consumers doubt whether the products they consume are what their packaging reads.
In the 21 countries where the survey was developed, 65% of consumers state that they would like to know that their fish can be followed along the supply chain to a sustainable source. Spain is the second country with the highest values, after China (81%), with 79% of Spanish consumers demanding seafood traceability.
The same study indicates that eco-labels are an important source of trust for consumers. 63% of consumers globally say they rely more on the origin of seafood if it presents an eco-label. Again, Spanish consumers report higher than the global average values (72%) after China (78%) and Switzerland (74%).
The challenge to restore consumer confidence is great. For MSC, traceability is an essential pillar of its program, and for that reason the organization annually order DNA testing to verify the integrity of the chain of custody.
According to the latest results of the DNA test commissioned by MSC to Wildlife DNA Forensics unit at Science and Advice for Scottish Agriculture (SASA), consumers can be assured that the products with the blue MSC ecolabel are labeled correctly.
The study sample consisted of 256 unique products of 13 fish species from 16 different countries, including Spain.
The tests showed that 99.6% of products tested were correctly labeled. The only product with mistaken labeling was the frozen fish fillet of a European distributor that had been labeled as MSC-certified South Pacific sole. However, DNA tests identified it as North Pacific sole.
This is the fifth round of DNA tests commissioned by MSC. Results are consistent with DNA analysis of the last five years that also revealed error margins in MSC sealed seafood mislabeling lower than 1%.
The latest results are published in a new report that can be found at: Ocean to Plate: How DNA testing helps to ensure traceable sustainable seafood.
"Ocean to Plate Journey" is the new MSC communication campaign focusing on seafood traceability. Its aim is to show consumers that they can trust the products with the blue MSC eco-label and be assured that come from a sustainable fishery certified with the MSC standard.
The campaign has been present in social networks since April 26 and can be followed through the hashtag #oceantoplate.
In Spain, the most committed distribution chains with MSC are Alcampo, Aldi, El Corte Inglés, Lidll and Makro. It is also possible to find products with the blue eco-label in IKEA and McDonald's stores and restaurants. Additionally over 100 companies in the country have certified the Chain of Custody regarding this standard. (FIS)