Foreign Office Minister comments on World Press Freedom Day 2016
Thursday, May 5th 2016 - 16:44 UTC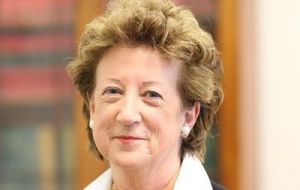 On World Press Freedom Day 2016, Foreign Office Minister Baroness Anelay said: Promoting freedom of the press and the right to access information is not just the right thing to do; it is also the smart thing to do. Where it is denied, we see a stifling of healthy debate and innovation, harming a country's long term social and economic prospects, Foreign Office minister Baroness Anelay said on World Press Freedom Day.

"Yet tragically journalists in many countries around the world are still forced to operate in dangerous environments. They routinely face violence and intimidation from extremists, criminal gangs and sadly governments too. Female journalists are disproportionately harassed for their work, particularly online. We must do more to tackle the impunity that goes with these crimes.

"In 2015, the FCO spent over £500,000 on nine freedom of expression projects, which included mapping threats to journalists and journalism and informing bloggers and online activists about rights and protection issues. Taking just one example in Sudan, we funded a project to help citizen journalists highlight key social issues that have led to government action on areas such as poor public services, corruption and living conditions.

"Recently we have seen some very disturbing instances of people under attack for sharing their opinions, or for the views and communities that they represent. In promoting human rights and equality, they are as much on the 'frontline' as the traditional war reporter – and I commend their bravery".