Spanish elections campaign for a new parliament takes off 10 June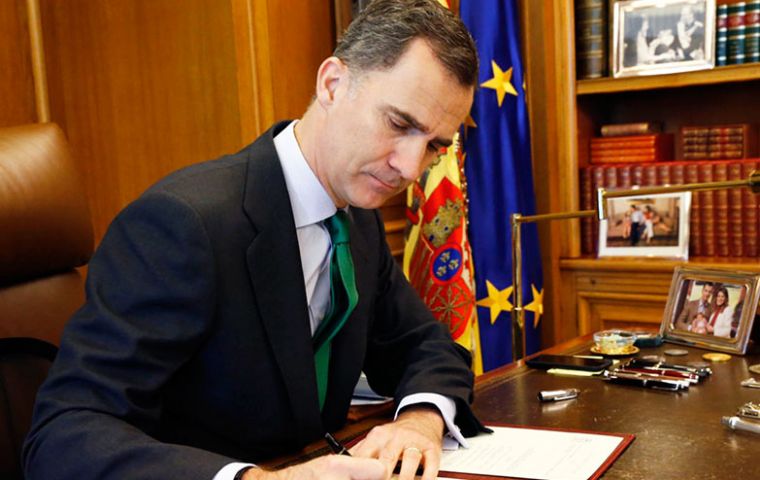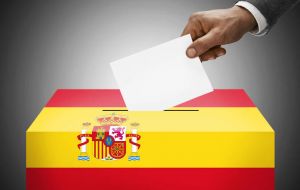 Spain's King Felipe VI signed the decree dissolving parliament following December's inconclusive general election. As no political parties were able to coalesce their support into a coalition government in time for the deadline, new elections will be held on June 26.
The repeat of elections is unprecedented in Spain, which has been governed by only two major parties since the death of former dictator Francisco Franco in 1975. The upset was due in part to upstart left-wing party Podemos, which kept Prime Minister Mariano Rajoy's conservative People's Party (PP) from a clear mandate.
The leader of the Socialist Party (PSOE), Pedro Sanchez, was also unable to form a coalition before the deadline came on Monday.
"We are going back to vote," said a reporter on state television channel RVTE.
December's vote saw the incumbent PP win 28.71% of the vote and the PSOE 25.02%. Podemos was not far behind with 20.68%, an incredible feat for a protest party begun only in 2014.
The PSOE launched repeated attempts to form a government with the help of the smaller, liberal Ciudadanos party, but did not manage to receive the necessary amount of votes in parliament to install Sanchez as prime minister. The new campaign season is set to begin on June 10.