FIFA Ethics committee bans for life Chile and Colombia ex heads of their countries football associations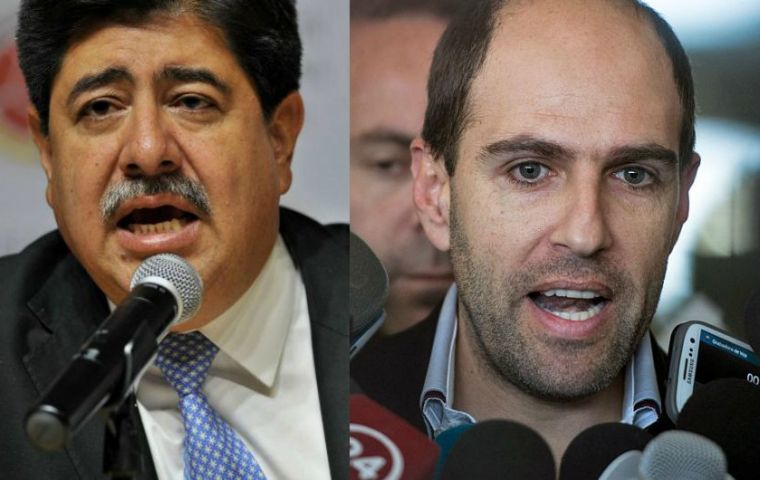 FIFA Ethics Committee has banned Sergio Jadue and Luis Bedoya for life from all football-related activities at both national and international levels. The decision was revealed in a statement released on May 6.
Chairman of the investigatory chamber of the committee Dr. Cornel Borbely finalized his reports on the two former CONMEBOL vice-presidents on Feb. 18, recommending life bans for their alleged violations of the FIFA Code of Ethics.
In his report, Borbely identified seven ethics violations by the former CONMEBOL executives, including: general rules of conduct, loyalty, duty of disclosure, cooperation and reporting, conflicts of interest, bribery and corruption and general obligation to collaborate.
The adjudicatory chamber of the FIFA ethics committee, chaired by Hans-Joachim Eckert, found Jadue and Bedoya guilty of the first six of those violations. The charge of general obligation to collaborate was not mentioned in the statement announcing the life bans.
Jadue and Bedoya, former presidents of the Chilean and Colombian Football Associations respectively, both pleaded guilty to racketeering and wire fraud conspiracy to the U.S. Department of Justice on Dec. 3.
DOJ says the officials received "annual six-figure payments" or bribes in exchange for lucrative marketing and broadcasting deals for South American football tournaments.
Both men had also held positions within FIFA. Bedoya was a former FIFA Executive Committee member and Jadue a former member of the FIFA Associations Committee.
Former FIFA executive committee members who are already serving life bans include Mohamed Bin Hammam of Qatar, Jack Warner of Trinidad and Tobago and Chuck Blazer of the United States.