S&P raises Argentina's credit rating, but warns about the 40% inflation
Monday, May 9th 2016 - 09:17 UTC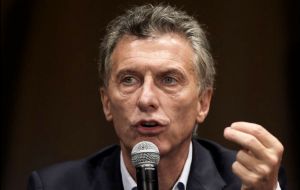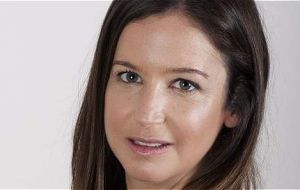 Argentina's credit rating was raised to B- from selective default by S&P Global Ratings, which cited the country's payment last Thursday of $2.7 billion of past-due interest on bonds in default since July 2014.
The outlook for Argentina's rating is stable, S&PGR said in a statement on Friday. The ranking is five levels below investment grade and in line with that of Greece, Ukraine and Mozambique. S&PGR had previously assigned a B- rating to $16.5 billion of bonds Argentina sold last month.
The rating boost also comes after Argentina ended a decade-long legal battle with creditors led by billionaire Paul Singer, part of President Mauricio Macri's push to undo the policies of his predecessor Cristina Fernandez de Kirchner.
Macri, who took office in December, has allowed the currency to float freely and removed most export tariffs as he seeks to stem surging inflation.
"The stable outlook on the rating balances our expectation for improvement in economic policies and gradual stabilization of the economy with the political challenges facing the new Administration," S&P analysts led by Delfina Cavanagh said in the statement.
However S&P also pointed out that inflation remains too high, probably above 40% annualized and "we expect GDP to contract this year (partly because of the fiscal and monetary contraction) exposing subjacent economic and political challenges.