Falklands' defense controversy surfaces following Hague's column in support of Remain
Wednesday, May 11th 2016 - 08:58 UTC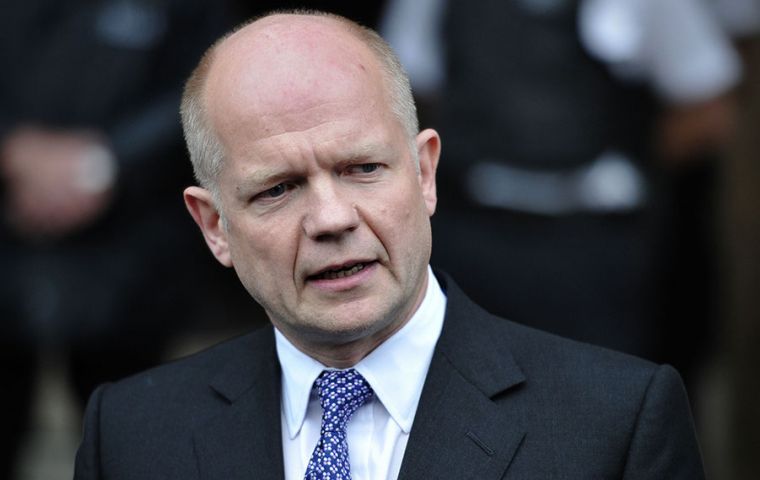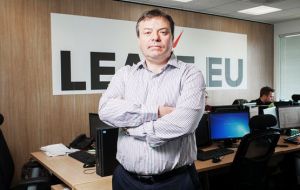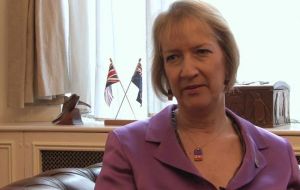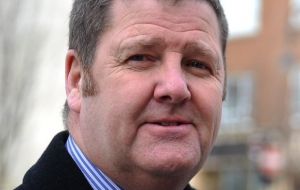 Brexit campaigners have hit out at former foreign secretary William Hague after he claimed the Falkland Islands could fall to Argentina if the UK votes to quit the EU. In comments "rubbished" as scaremongering by Leave campaigners, Mr. Hague warned of an uncertain future for Falkland Islanders.
Writing in The Telegraph, he said: "Not only would the Falklands' export market be in danger, but so would the guaranteed solidarity of all 28 EU member states in recognizing British sovereignty over the Islands.
"Whenever an Argentine president launches a new diplomatic drive against the self-determination of the islanders, as the last one did, they receive no hearing at all in European capitals.
"Remove the obligations to Britain in the European treaties, and a future troublesome president will sense the chance to be bolder."
Hague's incendiary remarks were quickly seized on by Brexit supporters, who accused him of joining Project Fear.
Co-chairman of the Out group Leave.EU said the retired minister's comments were "laughable". Arron Banks, speaking to Express.co.uk, argued the EU had been "no use in the Falklands at all".
"In fact, a trade delegation from the European Parliament told Argentina in 2013 that 'British sovereignty over the Islands, as such, is not accepted', while Spain has been pressuring us to enter into negotiations over them.
"It's a sad indictment of the gutless, defeatist attitude of much of the modern political class that a former Foreign Secretary says he would have been helpless on the world stage if he couldn't plead for help from the EU, an organization which treats the UK with contempt.
"The Remains might feel personally unfit to govern - but that's their cue to step aside for those who can, not to hand over our sovereignty lock, stock and barrel to a pack of unelected has-beens and never-weres in Brussels."
The impact of Brexit on the Falkland Islands has sparked a highly-charged debate on the pros and cons of leaving the 28-member bloc.
The Falkland Islands government representative in London, (FIGO), warned last month that a Leave vote "might encourage Argentina to be much more aggressive".
More than two-thirds of the Falklands economic growth relies on trade with the EU and Westminster-based Sukey Cameron said quitting the Brussels bloc would be "catastrophic".
However, Ukip's defense spokesman, also responding to the letter, said it was Mr Hague's party "which were a bigger threat to the Falklands and Gibraltar by slashing the UK Military and not Brexit".
Mike Hookem said: "Our overseas territories are more at risk if we stay in the EU and become subsumed by Brussels than if we are an independent country making our own decisions.
"The Falklands face threats from Argentina which means the UK needs a military able to deploy a task force at short notice. The only task force Mr Cameron is capable of launching is one about paperclips"