Goldfajn considered the most probable candidate for Brazil's central bank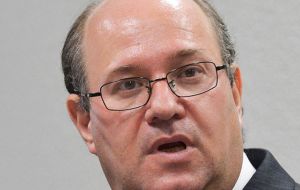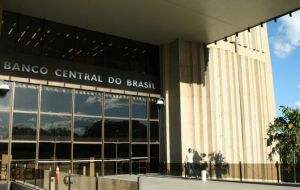 Brazil's Vice President Michel Temer could wait until June to appoint a new central bank chief if he takes over the reins of power this week, as part of a gradual transition to replace the bank's eight-member board, his spokesman said on Wednesday.
Temer will replace President Dilma Rousseff if the Senate votes, as expected, to suspend her on Wednesday. He plans to keep central bank chief Alexandre Tombini at least until the bank's next rate-setting meeting on June 8, said the spokesman.
Temer is considering former central bank orthodox directors Ilan Goldfajn, Mario Mesquita and Afonso Bevilaqua to head the bank, said the spokesman, adding that no decision has been taken yet.
Two sources close to Temer said Goldfajn, chief economist with Itau Unibanco, is almost certain to be picked for the post but the final decision would be taken by future Finance Minister Henrique Meirelles. Rousseff's decision to dismiss her cabinet ministers if the Senate suspends her later on Wednesday will not affect the timeline to name a new central bank chief, the spokesman said.
The central bank governor has the status of a cabinet minister.
Temer is also considering a bill to give the central bank board immunity from prosecution in lower courts, in a move to shield policymakers after markets reacted negatively to his plans to exclude the bank's chief from a scaled-down cabinet.
Temer wants to reduce the number of ministries to 22 from 32 in a gesture toward paring back state spending.
The removal of ministerial status, which meant the central bank chief could only be tried by the Supreme Court, was seen by some investors as a demotion that could weaken an institution criticized in recent years for bowing to political pressure.
Under the proposed constitutional amendment, the bank's board would only be tried in higher courts, the spokesman said.
"With the amendment Temer will try to prevent politically-driven judges from challenging a new central bank board," said Jose Kobori, a partner with JK Capital consultancy in Sao Paulo. "However, complete independence would give more legal guarantees for the central bank to take its decisions without political interference."
Senior members of Temer's team of advisers have said his government could analyze granting complete autonomy to the central bank. In Brazil, the central bank only enjoys administrative autonomy.