Argentina supports the institutional situation in Brazil, but fears effects of the neighbor's recession
Friday, May 13th 2016 - 11:30 UTC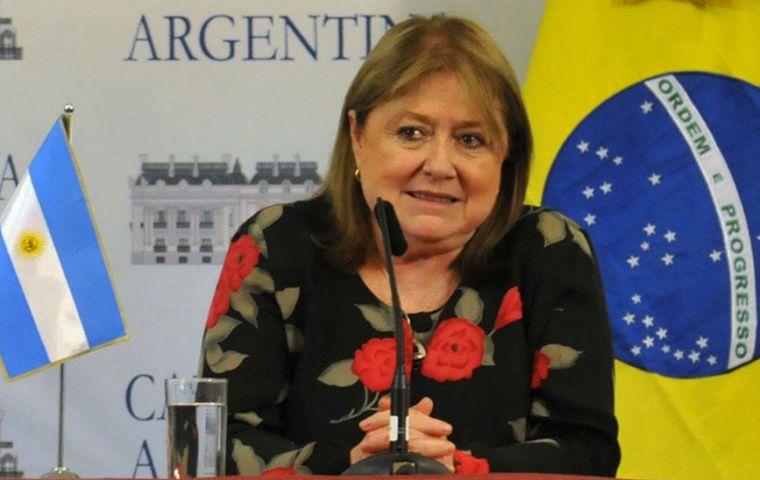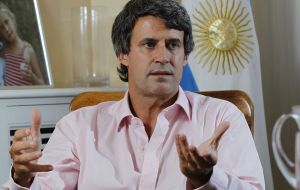 The Argentine government publicly showed its support for the new status quo in Brazil, minutes after the country's vice-president, Michel Temer, temporarily took power after President Dilma Rousseff was suspended from office after the Senate voted to open impeachment proceedings against her early yesterday morning.
An official statement from Argentina's Foreign Ministry said that the government respects "the institutional process that is unfolding" in the neighboring country and is confident in "the outcome of the situation to consolidate the strength of Brazilian democracy."
In the weeks leading up to the impeachment vote, Argentine officials repeatedly expressed their concern about the political and economic crises affecting their biggest trading partner as they too struggle to combat a stalling economy and rising inflation.
However later in the day, Finance Minister Alfonso Prat-Gay said events in Brazil will cost Argentina a point off its gross domestic product.
"Brazil's recession doesn't just affect macroeconomics but also regional economies and industries like the automotive sector. It is largely responsible for Argentina not yet showing signs of growth," he said.
But the minister said, that the Brazilian crisis could be an opportunity to "re-launch" the Mercosur trading bloc.
"Brazil will come to understand that the way they integrate into the world is in an individual way. We must seize this opportunity to exchange offers between Mercosur and the European Union. If we get that agreement, it will make sense to discuss a deal between Mercosur and the Pacific Alliance. And I think there are things on the agenda that exceed the cyclical discussion," he said.
Argentine Cabinet Chief Marcos Peña also admitted that the government is "greatly concerned" by the economic impact of Rousseff's suspension, although he said he hoped that the two nations will continue "working as sister countries" now that "new authorities" have entered office.
Speaking on TV Pública, Peña said "Brazil is our neighbor, our brother, our main strategic ally, politically, economically, culturally. So much so, everything that happens there has a very important significance for us."
The cabinet chief stressed that the Argentine government is in "permanent contact with Brazilian authorities during these tense days, both politically and economically, and has always maintained a line of agreement with them, which is one of respect for the institutional process."