IAATO celebrates 25th anniversary with record number or participants; Bob Simpson reappointed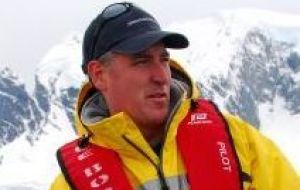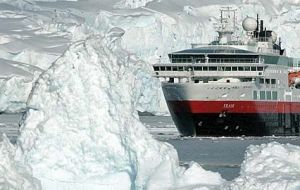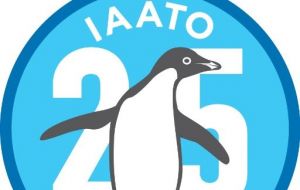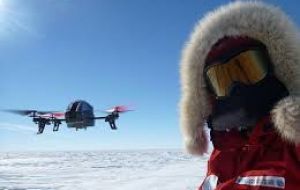 The International Association of Antarctica Tour Operators (IAATO) has concluded its 25th anniversary meeting in Newport, Rhode Island, USA with a record number of participating members. Sixty-nine members attended, agreeing on changes to membership structure and outcomes that strengthen the association's ability to achieve its mission of promoting the practice of safe, environmentally responsible travel to the Antarctic.
"There was a great sense of unity and achievement in the room when the meeting closed", said Bob Simpson, Chair of IAATO's Executive Committee. "Members have always set aside competitive interests in lieu of safety and environmental protection during discussions. It's clear that the intent to fulfill IAATO's mission while delivering an enriching Antarctic experience for the travelling public is as strong now as it was 25 years ago. We're ready to meet any opportunities and challenges that lie ahead".
Over 130 people attended the meeting from 3-6 May 2016 representing member companies and invited experts from governments, environmental and scientific organizations and charitable trusts, all of whom have a vested interest in Antarctica's future. Dr. Sandra Whitehouse from The Ocean Conservancy addressed delegates during IAATO's annual dinner about the importance of protecting the world's oceans.
Following the meeting there was a workshop on South Georgia visitor management, which enabled IAATO, the Government of South Georgia and South Sandwich Islands and invited experts to share knowledge and expertise on how best to collaboratively manage tourism within the conservation needs of the islands.
Meeting highlights included: Policy Review: Members voted to continue the ban on the recreational use of Unmanned Aerial Vehicles (UAVs) in the wildlife rich coastal areas of Antarctica. The ban will be reviewed annually to allow for potential technological advances and further developments within the regulatory community.
Guidelines: Whale, bird and seal watching guidelines were updated in line with the latest developments in global industry best practice. New guidelines addressing the operation of small boats in the vicinity of ice and leopard seal watching were adopted to complement IAATO's other activity specific and wildlife watching guidelines and standard operating procedures. Members voted to adopt a checklist for assessing new activities in Antarctica that will guide operators through a decision making process when considering a new activity to ensure it meets with IAATO and Antarctic Treaty System standards. New Antarctic Visitor Site Guidelines were adopted for Point Wild, Elephant Islands, to coincide with the centenary of Sir Ernest Shackleton's Endurance expedition, and also the Yalour Islands, Wilhelm Archipelago.
Tourism Growth Workshop: In anticipation of the Antarctic tourism market continuing to grow steadily in line with global trends, IAATO members voted to hold a Tourism Growth Workshop in September 2016 to address key areas that will need additional or revised management.
Membership: IAATO's membership was streamlined to two categories; Operator and Associate. Former Associate members, Arctic Trucks, Poseidon Expeditions, Quixote Expeditions, The World of Residensea II, Ltd., and Stoney Creek Shipping Co. Ltd., were voted in as Operators at the meeting. DAP and Plantours Kreuzfahrten, GmbH., joined the ranks of IAATO as Provisional Operators. CMI Crew and Ships Management Inc., was voted in as an Associate member. IAATO currently has 121 members.
Executive committee: Members voted to reappoint Bob Simpson, from Abercrombie and Kent, USA, as the Chair of the Executive Committee. Marlynda Elstgeest (Waterproof Expeditions), Skip Novak (Pelagic Expeditions) and Prash Karnik (Seabourn Cruise Line Ltd.) remain on the Committee. Terry Shaller (Ponant), Mark Van der Hulst (Oceanwide Expeditions) and Andrew Prossin (One Ocean Expeditions Inc.) were welcomed onto the Executive Committee for the first time. Rich Pruitt of Royal Caribbean Cruise Ltd. stood down and was thanked for his balanced and dedicated contribution over the last 5 years.
Antarctic Ambassadors: Visitors to Antarctica have the potential to become ambassadors for the continent's continued protection. A new initiative to invest and support the legacy for past Antarctic visitors was agreed to provide continued education and information on general Antarctic matters, including science and policy, through various social media forums.