Temer government considering selling stakes of state controlled assets
Monday, May 16th 2016 - 06:15 UTC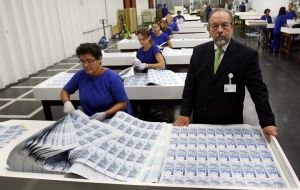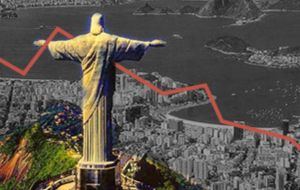 Brazil's government is considering selling stakes in state-controlled assets including its postal company as well as holdings in transport, power and insurance firms in a bid to raise capital and streamline the public sector, a newspaper reported on Sunday.
Interim President Michel Temer's government is working with a list of companies and sectors that would be the first targets of any move back toward sales of state-controlled holdings, the Rio de Janeiro daily O Globo said, citing members of Temer's economic team.
That practice was pursued in the 1990s and early 2000s but largely scaled back by the populist Workers Party during its 13 years in power under former president Lula da Silva and his successor, Dilma Rousseff.
Rousseff was suspended as president last week after Brazil's Senate voted to try her on charges of budget irregularities. She was immediately replaced by Temer, a centrist from Brazil's largest political party.
Brazil is mired in a deep economic recession marked by rising unemployment, near double-digit inflation and shaky consumer and business confidence. The government is running a hefty deficit.
O Globo said the government is considering partial sales of tranches in Correios, Brazil's mail carrier, and the Casa de Moeda, the national mint. It may also revive efforts to sell stakes in the insurance unit of Caixa Economica Federal, a big public lender, and various port operators across Brazil in which the federal government has holdings, the newspaper said.
Other privatizations being considered, according to the report, include the partial sale of Infraero, the national airport operator, electricity holdings in more than 200 small companies controlled by Eletrobras, the state-run power company, and various assets held through BNDESPar, the investment arm of national development bank, BNDES.