Meirelles unveils a dark picture of Brazil's finances and insists of pensions reform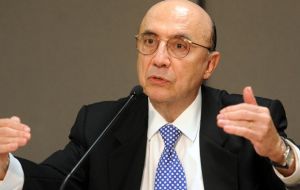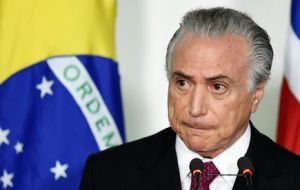 Brazil's fiscal deficit prior to debt interest payments could reach 150 billion Reais (US$42.10 billion) this year as revenues collapse amid a crippling recession economy, Finance Minister Henrique Meirelles warned on Wednesday. The deficit includes eventual losses from state electricity holding Eletrobras.
Speaking to local broadcaster SBT, Meirelles said that the government will have the final estimate of the primary deficit by Friday. On that date the government has to issue a bimonthly report to detail the state of its finances.
Interim President Michel Temer is racing to get Congress to approve a new primary deficit target by the end of the month to avoid a government shutdown.
Brazilian law forces the government to make the necessary budget cuts to reach its official target, which is currently a surplus of 30.5 billion Reais. The primary deficit, which represents revenues minus expenditures before debt interest payments, is a closely watched gauge of creditworthiness.
The Senate President Renan Calheiros has said he will convene both houses next week to vote the new target.
President Dilma Rousseff, suspended by the Senate last week for allegedly breaking fiscal rules, turned a primary surplus into a massive deficit after years of heavy public spending and hefty tax breaks to businesses.
Although negative for an economy in free fall, Meirelles said the government has not ruled out raising taxes to plug the yawning fiscal gap.
He also said that the upcoming pension system reform should set a minimum age of requirement and be valid for current workers. He added that a ret
irement age of 65 years could be appropriate and in line with that of most countries.