Six presidents asked to testify of ex president Menem's son death in 1995
Friday, May 20th 2016 - 11:23 UTC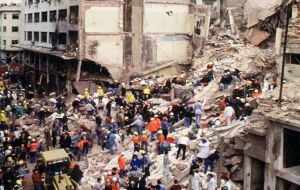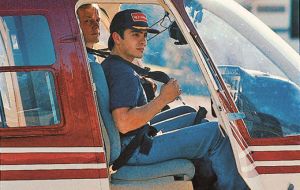 An Argentine court on Wednesday asked six former presidents to testify in the investigation into the 1995 death of the son of ex-president Carlos Menem. The court requested the testimony of Fernando de la Rúa, Ramón Puerta, Adolfo Rodríguez Saá, Eduardo Camaño, Eduardo Duhalde and Cristina Fernández. All followed Menem as presidents after his 1989-1999 rule.
Menem said on Friday he believes his son was killed by the Lebanon-based militant group Hezbollah, which prosecutors also suspect was behind two 1990s bombings in Buenos Aires. The Israeli embassy in 1992 and the Jewish organization AMIA in 1994 were razed to the ground killing dozens and injuring hundreds.
They are considered the worst terrorist attacks in Argentina. Menem was Argentine president at the time.
Menem said that then-foreign minister Guido Di Tella had told him he heard through foreign embassies of Hezbollah's alleged involvement. But Menem, who is currently a senator, did not provide details or evidence for the claim.
Menem's lawyer, Omar Luis Daer, told a local news channel that Menem wants to know what kind of information the Security Secretariat had about Hezbollah's possible involvement in the death of his son after he left office.
Carlos Facundo Menem was 26 when the helicopter he was piloting crashed on 15 March 15, 1995. Menem and his ex-wife have said they believe their son was killed.
Ex president Cristina Fernandez also revealed to Menem's daughter Zulemita that the killing of her brother Carlitos, was the third international terrorist attack in Argentina, in reference to the 1992 and 1994 attacks, and "you're father knows who was behind all the attacks"
Menem before testifying in court last week had requested president Mauricio Macri to allow him to reveal state secrets.