Argentina, Chile and Uruguay appeal for an urgent political dialogue in Venezuela
Saturday, May 21st 2016 - 08:07 UTC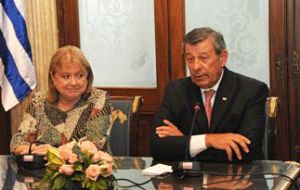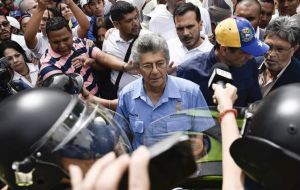 Argentina, Chile and Uruguay in a joint statement released on Friday, called for political dialogue in Venezuela and offered to help with a "national reunion" of the political and social forces of the country. The appeal, with utmost respect for the principle of non interference in the internal affairs of Venezuela, was made extensive to the government, the National Assembly, under opposition control, and all political and social groups.
The statement is signed by Argentina's Susana Malcorra, Argentina's foreign minister; her Chilean peer Heraldo Munoz and Uruguay's Rodolfo Nin Novoa. Follows the release:
"In the current hour of serious polarization which the sister Bolivarian Republic of Venezuela is undergoing, the foreign ministers signing the statement, in representation of their respective countries make an urgent call for an effective political dialogue and a genuine civic understanding among all political and social actors from the sister nation.
"With full respect for the principle of non interference in domestic affairs, we believe that Venezuela's problems should be resolved by Venezuelans themselves, in conformity with its institutions and respect of international commitments referred to full protection of human rights and individual freedoms.
"We trust the Venezuelan people will know how to honor its long democratic tradition and its historic commitment to peaceful and consensus political solutions, discouraging this way radical alternatives that distance it from democratic means.
"The foreign ministers that subscribe the statement on making this appeal to the Venezuelan government, national assembly and all political and social forces, express their fraternal disposition to accompany through a group of friends the pressing task of national reunion".
The release follows with the signatures of Susana Malcorra, Argentina; Heraldo Munoz, Chile and Rodolfo Nin Novoa, Uruguay.