Falkland Islanders must be addressed "as Argentines or foreigners living in (mainland) Argentina"
Thursday, May 26th 2016 - 06:19 UTC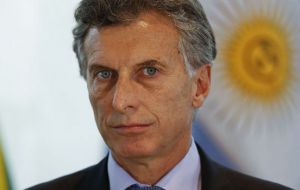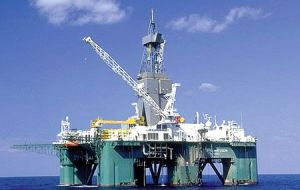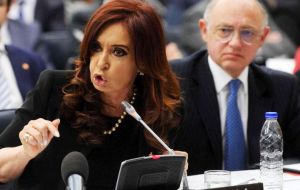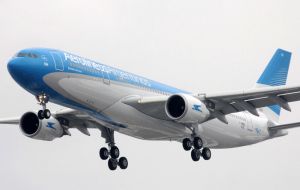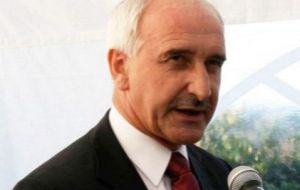 The Falkland Islands and Falkland Islanders must be addressed as if they were Argentines or foreigners living in mainland Argentina, which means a more "normal relation" with the Islands including extending healthcare services, education and even greater air connectivity, according to the latest column from Martin Dinatale, editor in chief of La Nacion who in a previous piece revealed the "humanitarian approach" the government of Mauricio Macri has in mind on the Falklands/Malvinas dispute.
This is part of the "positive agenda" the new Argentine administration is implementing towards Great Britain, but this strategy does not contemplate yet an official, or extra official, approach towards the Falklands because Macri believes sovereignty discussions on the Islands remain an exclusive dialogue with London, in the framework of the United Nations.
Dinatale who has proven to have very good information and sources on Argentine foreign policy also points out that for the moment there is no possibility of establishing hydrocarbons and maritime business deals with the Falklands.
However Macri wants to signal clear differences with the previous Cristina Fernandez policies, but also with the close links from the time of Carlos Menem and Guido Di Tella, "which we don't support because they simply did not work", according to those sources quoted by La Nacion.
The government will attempt the middle ground, between the Kirchners and Menem, with the "humanitarian approach" plan as recently defined by foreign minister Susana Malcorra. "We know that the 20% we disagree with UK, are the Falklands/Malvinas, so we must develop strongly the other 80%" Malcorra, an engineer by trading was quoted, but pointing out that the sovereignty claim remains as strong as ever.
Nevertheless since there is a greater acknowledgement of the community's participation in different ways, thus the "opening options" towards Falkland Islanders, under consideration. This means offering scholarships for Falklands' students in Argentine universities and working on a plan for sanitary emergencies to be treated in Argentine hospitals, saving on costly transfer of patients to the UK or Chile.
Likewise with direct air links between the Falklands and Argentina. The idea of the Macri government is to establish at least a weekly flight, which will help promote tourism, but "what is out of the question are airlinks from Brazil or Uruguay, because this is exclusive responsibility of Argentina".

Dinatale sources said that scientific cooperation in the South Atlantic was also under consideration, exchanging data and papers from the Falklands and Sandwich islands, but opening direct trade with the Falklands is not on the table, for the moment.
According Mike Summers Falklands'MLA: there has been no request to talk to us, and no agreement to do so. Until now it is all stuff in the newspapers.