British Pavilion at Uruguay's main agriculture show, Expo Prado, next September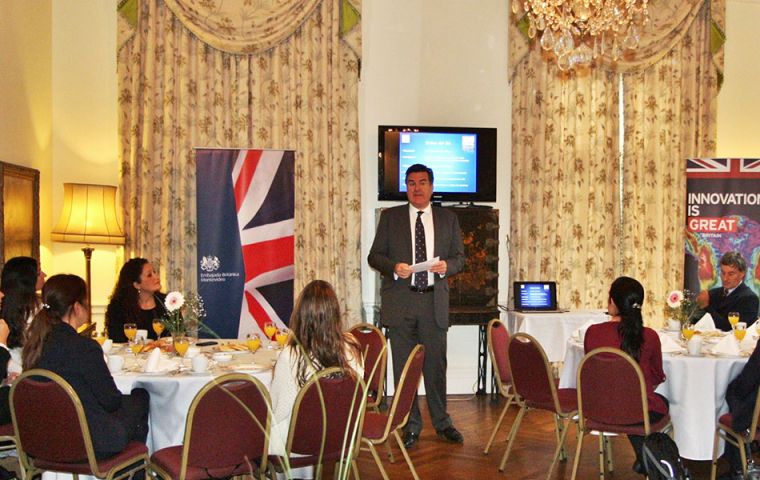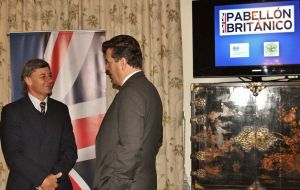 At a breakfast at the residence of Ambassador Ben Lyster-Binns on May 25th, the British Embassy in Montevideo and the Rural Association of Uruguay (ARU) presented the proposal for the British Pavilion at Expo Prado 2016. Representatives of several companies that have ties with the UK, many of which already formed part of the pavilion in 2015 and 2014, attended the event.
As explained by the Ambassador Lyster-Binns, the aim is to promote British exports and provide British companies operating in Uruguay a platform to sell and promote their products or services.
"The British government supports this initiative making a bet to strengthen the relationship between Uruguay and the United Kingdom by promoting bilateral business opportunities between the two countries. The UK, like Uruguay, wants to export more to the world and to continue being a reference in financial terms, logistics, structure, agriculture, innovation and creativity, "he said.
As in 2015, the pavilion will feature stands of British institutions that promote tourism and culture, as Visit Britain and British Council. The Falkland Islands will also be present again with a delegation focused on promoting trade.
The pavilion will occupy the same noticeable space in the Expo Prado that it did in 2015, when it was visited by over 75,000 people.
The director of exhibitions of the ARU, Alejandro Carvalho, said that this year the Association will carry out the marketing of the pavilion, supporting the embassy's administrative and logistical area.
For information about the business proposal please contact Andrea Laporta: alaporta@aru.uy