Chilean rescue of Shackleton's crew from Elephant Island marked at British residence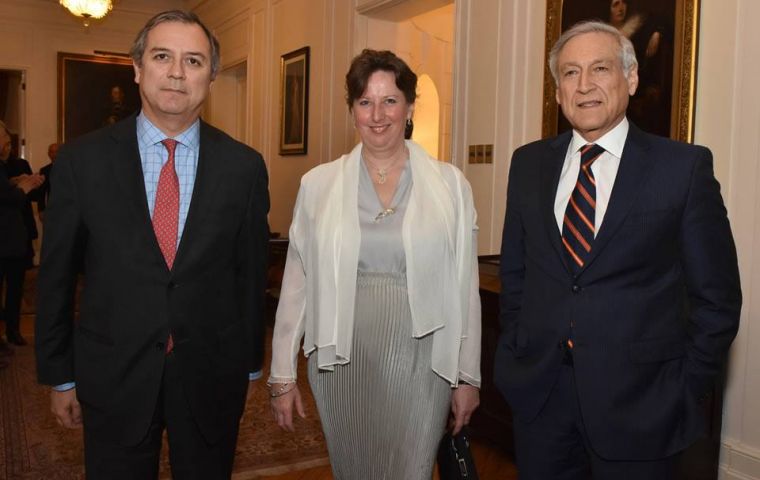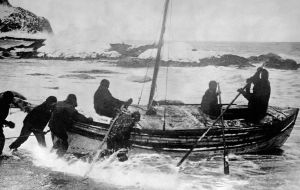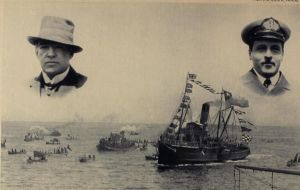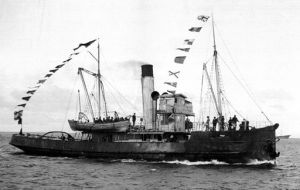 A networking reception was held in the British residence on Wednesday 25 May to celebrate the 100th anniversary of the rescue by the Chilean pilot Luis Pardo, of the Armada de Chile, of Ernest Shackleton's crew from Elephant Island.
The event was organized in partnership with the Ministry of Foreign Affairs in Chile, the UK Foreign and Commonwealth Office, and the Antarctic Heritage Trust.
Chilean Foreign Affairs Secretary, Heraldo Muñoz, Ambassador Fiona Clouder and Camilla Nichol, Chief Executive of the UK Antarctic Heritage Trust, welcomed a wide range of Chilean and International dignitaries, ambassadors and delegates from the Antarctic Treaty Consultative Meeting held in Santiago this week.
The Residence provided the perfect backdrop to showcase historical film footage and photographs of Shackleton's expedition and the heroic rescue by Piloto Pardo and the crew of the Yelcho. The evening included a speech from Ambassador Fernando Pardo, on behalf of the Pardo family.
During the ill-fated Imperial Trans-Antarctic Expedition, Sir Ernest Shackleton's ship Endurance became trapped in the ice of the Weddel Island, in January 1915. Nine months later the Endurance was crushed by the ice and sank on 27 October 1915. Shackleton and his crew of 27 made their way by foot, sledge and lifeboats to Elephant Island in the South Shetland Islands at the northern tip of the Antarctic Peninsula facing South America.
On 24 April 1916 Shackleton and five of his men began an epic 800-mile open-boat voyage to the Island of South Georgia, leaving the remaining 22 men behind on Elephant Island while he sought help to rescue them. After three frustrated attempts to rescue the Elephant Island group, Shackleton persuaded the Chilean Government to provide the Yelcho (a 36.5 meter steam tug) under Captain Pardo.
With Shackleton aboard the Yelcho sailed on 25 August from Punta Arenas. By now the Antarctic winter was at its height, and ice conditions were difficult as the Yelcho neared Elephant Island. On 30 August 1916 the 22 men on Elephant Island were indeed rescued and the Yelcho returned to Punta Arenas on 3 September 1916 to an enthusiastic reception from the population of the city as well as Chilean Naval authorities.
In December 2008, the Chilean Navy was again called to help, this time the stranded HMS Endurance, Ice Patrol, which run out of power and almost ended on the rocks of the South American continent tip. Although the icebreaker ended up as a total loss, all crew members rescued safe and sound.