Argentina and China address fishing vessels poaching in the South Atlantic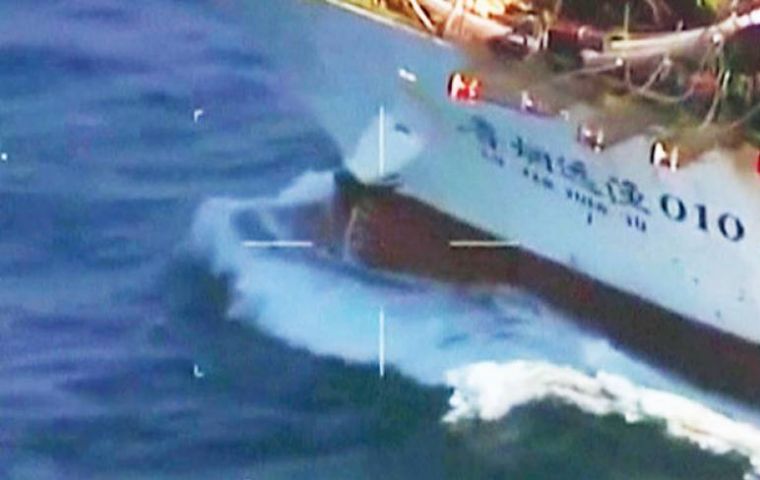 The Argentine news agency Pescare reports that the repeated illegal incursion of Asian vessels in Argentina's Exclusive Economic Zone prompted the issue to be addressed during the recent meeting of the bilateral Argentina/China Subcommittee on Fisheries.
The meeting was attended by Argentine Undersecretary of Fisheries Tomas Gerpe, Secretary of Agro-industrial Markets Marisa Bircher, and General Director of Chinese Fisheries Bureau Zhao Xingwu.
According to what has been officially informed, as a result of discussions between the parties, Xingwu made available to Argentine authorities the satellite positioning system of its international fishing fleet.
Meanwhile, Gerpe gave a detailed map of Argentina's EEZ to be distributed among the Chinese fishing companies.
In mid-March this year, the sinking of the Chinese vessel Lu Yan Yuan 010 when fishing without permission off Puerto Madryn triggered a surge in diplomatic discussions.
Days earlier, the Hua Li 8 managed to avoid the Argentine Coast Guard chase but finally end up being caught in Indonesian waters for illegal fishing. During 2015, the Argentine Coast Guard caught the vessel Shun Yu 809 operating in Argentine waters.
Argentine boat captains usually complain about the illegal appearance of Chinese, Korean and Taiwanese jiggers in the EEZ 200-mile strip: "They come in, steal and leave," described the Secretary General of Captains Association, Jorge Frias. (FIS)