Poor squid season hits Argentina's seafood exports in first quarter
Tuesday, May 31st 2016 - 07:36 UTC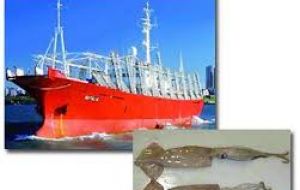 Argentina's Under Secretariat of Fisheries reported that landings between January first and 30 April plummeted19.3% but exports in the first quarter achieved significant growth in foreign currency: 16.2%, with a slight increase in volume 1.7%. The poor landings are attributed to a "terrible" squid season, while the jump in export value was supported by extraordinary sales of shrimp.
Landings in the period January-April 30 totaled 193,419.7 tons, representing a fall of 19.3% compared to the same period last year. This significant decrease can be attributed largely to the impact of lean squid catches, which have fallen for the third consecutive year; comparing it with last year the drop was 57.6%, from 75,209 to 31,911 tons, Revista Puerto reported.
Squid not only had a bad season, but sales dropped 47.4% over the same period the previous year. However the improved price 29%, meant revenue fell by 32.2%.
Other species did not contribute much either: Hoki decreased 8.3%; southern blue whiting dropped by 6.3% and stingray 23.7%. In the case of the golden kingklip, the plunge was 37.9% and with croaker landings fell by 9.1%. Toothfish must also be considered among which those that reduced their catches in this period by 33.6%.
Argentine fish and seafood exports in the first quarter were only 1.7% higher in volume and 16.2% in foreign currency: 96,010 tons and US$ 359 million. Shrimp landings were the positive influence, since it was the only product of commercial importance that increased exports.
In the first three months of the year, shrimp exports totaled 34,158 tons valued at US$ 198,7 million which implies an increase of 81.7% in volume and 64.7% in foreign currency, while the average price dropped 9.4%.
Hake sales rose 18.6% in tons and 3.6% in dollars, as the price fell by 12.7%. Hoki fell 18.3% in tons and 14.4% in dollars with an increase of 4.7% of the average price. Toothfish export volume was 36% down and 33.6% less in dollars. (FIS)