Second cabinet knock out in Brazil: this time the Transparency minister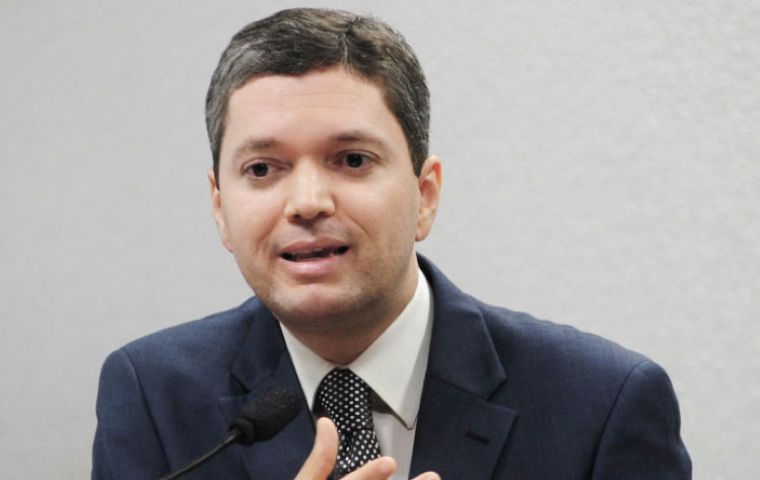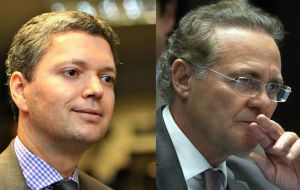 Brazilian interim president Michel Temer's government has suffered a new blow when his anti-corruption minster resigned on Monday after leaked recordings showed him trying to squash a massive corruption scandal that has ensnarled the country's political and business elite.
Transparency Minister Fabiano Silveira is the second minister in a week to be forced out of the new government, as a result of secret recordings about the investigation into corruption at state oil company Petrobras and the impeachment of President Dilma Rousseff.
In a report aired on Sunday, TV Globo played the recording in which Silveira gives legal advice to Senate chief Renan Calheiros, who is under investigation in the Petrobras scandal. The recording also shows Silveria criticizing the corruption investigation.
TV Globo also said Silveira had contacted prosecutors to learn what information they had on Calheiros, but was unsuccessful. The recordings were made at Calheiros' house before the Senate voted to start an impeachment trial against Rousseff earlier this month.
Earlier on Monday, Brazilian media reported Temer had decided to keep Silveira on, but later in the day the minister tendered his resignation. The day was marked by protests against Silveira at the Transparency Ministry, with staff blocking him from reaching the building and management threatening to resign if he did not step down.
The recordings are likely to add to the view that the opposition is seeking to impeach Rousseff in part to stop the corruption investigations, including those into some of Temer's ministers. Rousseff, who is not under investigation, has repeatedly described the impeachment proceedings against her over accounting tricks as a politically motivated coup.