Argentina's industrial production down 6.7% year on year in April
Thursday, June 2nd 2016 - 09:03 UTC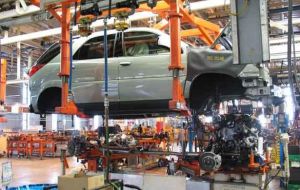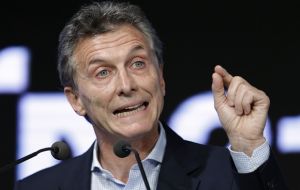 Argentina's industrial output contracted 6.7% in April compared with the same month last year, the country's newly revamped Indec statistics agency said, punctuating the effect of recent fiscal austerity measures.
It was the first industrial output data released since President Mauricio Macri took office in December. Macri shut down the publishing of economic data while revamping the country's statistics agency, which had long been accused of publishing inaccurate numbers under the previous government.
The center-right leader won office promising to stoke investment by tackling the wide fiscal deficits left by his predecessor Cristina Fernandez, a free-spending populist who harnessed the economy with heavy currency and trade controls during her eight years in power.
Macri has cut thousands of government jobs, lowered energy subsidies and allowed the currency to float, prompting the peso to weaken by 30%, which in turn increases inflation. He also ditched agricultural export taxes and other controls, winning plaudits from investors and farmers while incurring the wrath of labor unions.
Industrial output rose 1.5% in January versus a year earlier, Indec said in a statement. Production rose 0.2% in February and fell 3.8% in March. In the first four months of the year, Indec said industrial production fell 2.4%. Likewise construction activity plunged 24.1% year on year in April.