Temer's administration confident of congressional support for its economic plans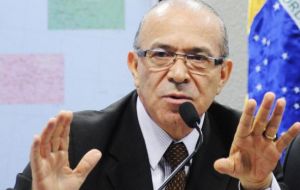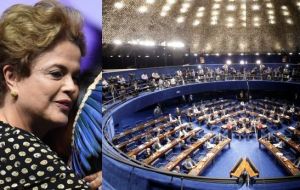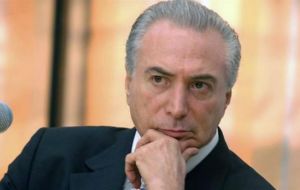 President Michel Temer's will press ahead with ambitious plans to balance the budget, reform pensions and draw private money into the energy sector despite the loss of two ministers to a corruption scandal, his chief of staff said on Thursday.
Presidential chief of staff Eliseu Padilha said in an interview the government enjoys a solid two-thirds majority in both chambers of Congress to push through legislation needed to contain a record deficit inherited 20 days ago from suspended President Dilma Rousseff.
Padilha said the Temer government is very confident the Senate will vote to convict Rousseff for breaking budget laws in an impeachment trial, and it hopes this will happen as quickly as possible to remove any doubt about Temer's legitimacy.
"The government will then have more political authority to act," Padilha said. He hoped the vote could come as soon as the end of July, before Brazil's holds the Olympic Games in August.
"I am not worried about the impeachment vote, but we have to work hard to make sure the economy starts to grow again, which appears to be the case," Padilha said. The Temer plan to revive the economy includes a ceiling on public spending, a reduced role for the state and more room for private investment.
GDP fell 5.4% from a year earlier and unemployment has hit 11.2%. Passage last week of the 2015 budget, authorizing an unprecedented deficit of 170 billion reais (US$47.1 billion) this year, was a signal that Temer's government does enjoy the majority it needs to push through austerity measures.
Brazil could balance its budget by 2018 without having to raise taxes, according to Padilha.
The biggest item weighing on government accounts is Brazil's generous pension system, which Temer is committed to tackling. Pension reform will be enacted before the end of the year, even though a proposal that is being drawn up with labor unions has been delayed for an additional 15 days, he said.
The sale of assets and greater involvement of the private sector in Brazil's oil and gas industry will come soon once legislation is enacted reducing the role of Petrobras, Padilha said. Infrastructure concessions to private companies will focus on roads, airport and ports, with an auction of Belem ports set for next week, he said.