OPEC summit fails to agree on a clear oil policy output strategy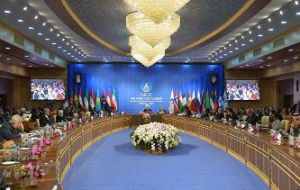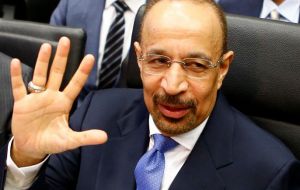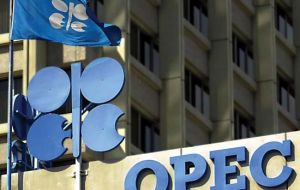 The Organization of the Petroleum Exporting Countries failed to agree on a clear oil-output strategy on Thursday as Iran insisted on steeply raising its production, though archrival Saudi Arabia promised not to flood the market and sought to mend fences within the organization.
Tensions between the Sunni-led kingdom and Shiite Iran had blighted several previous OPEC meetings, but the strains were less acute on Thursday in Vienna, as new Saudi Energy Minister Khalid al-Falih demonstrated a more conciliatory tone, and Iranian counterpart Bijan Zanganeh kept his criticism of Riyadh to a minimum.
Saudi Arabia and its Persian Gulf allies had tried to propose that OPEC set a new collective ceiling to repair the group's waning importance. But Thursday's meeting ended with no new policy or ceiling amid resistance from Iran.
Despite the setback, Saudi Arabia moved to soothe market fears that failure to reach any deal would prompt OPEC's largest producer to raise output further to punish rivals and gain additional market share.
"We will . . . make sure we don't shock the market in any way," Falih said. "There is no reason to expect that Saudi Arabia is going to go on a flooding campaign."
After touching a 13-year low early this year, the price of oil has moved steadily upward to its present level of around US$50 a barrel. While that's still only half of what crude fetched as late as two years ago, it's a gain of almost 90% since January.
US shale production is in decline as it needs higher prices to be economical. At the same time, the world economy is showing signs of some improvement, meaning that the appetite for petroleum may increase.