Rate hikes likely, but some reports remain 'disappointing', admits Fed chief Yellen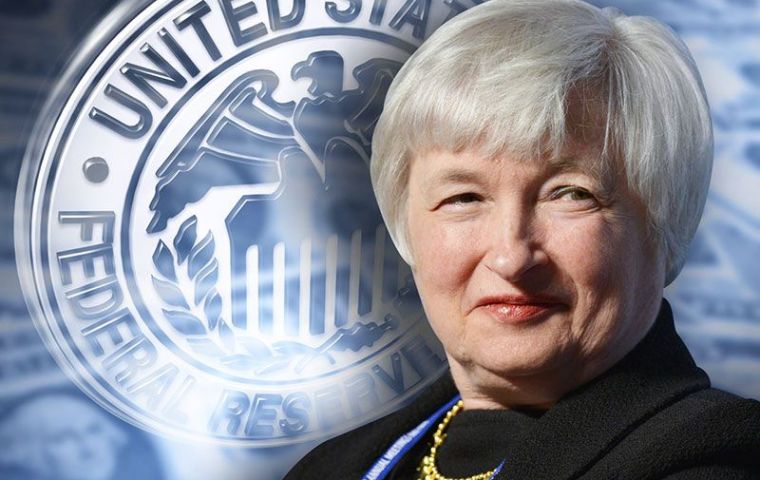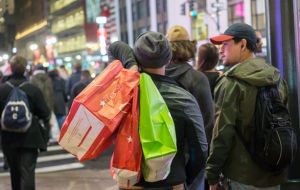 Reserve Chair Janet Yellen said on Monday that interest rate hikes are likely on the way because "positive economic forces have outweighed the negative" for the United States now that risks from earlier this year have diminished.
In the last public comment from any US central banker before a key policy meeting next week, the Fed chief said last month's jobs report was "disappointing" and bears watching, though she warned against attaching too much significance to it on its own.
In her address, Yellen was careful not to give timelines on raising interest rates, in contrast to a speech on May 27, when she said "probably in coming months such a move would be appropriate."
While on Monday Yellen stressed that surprises could emerge that could change her expectations, the speech was broadly buoyant, with Yellen listing four main risks to the US economy - slower demand and productivity, and inflation and overseas risks - before downplaying them all.
"If incoming data are consistent with labor market conditions strengthening and inflation making progress toward our 2 percent objective, as I expect, further gradual increases in the federal funds rate are likely to be appropriate," Yellen said at the World Affairs Council of Philadelphia.
The US central bank raised rates from near zero in December in the first US policy tightening in nearly a decade.
Prospects of another hike this month were all but killed by a report last week showing only 38,000 jobs were created in May, somewhat muting recent upbeat data on consumer spending, housing and overall US growth.
Although the report was "concerning, let me emphasize that one should never attach too much significance to any single monthly report," Yellen said. "Other timely indicators from the labor market have been more positive."
Amid the "countervailing forces," she said, "I see good reasons to expect that the positive forces supporting employment growth and higher inflation will continue to outweigh the negative ones. As a result, I expect the economic expansion to continue, with the labor market improving further and GDP growing moderately."
Economists now see September or possibly July as the most likely time for a quarter-point policy tightening, while traders in futures markets are betting on later in the year.
The dollar initially rose following Yellen's comments but later retraced, and financial markets did not give an appreciable signal on whether investors saw more or less chances of a rate hike in the near future. US stock prices were about flat compared to their levels just before the speech.
While Yellen did not repeat her line from a week-and-a-half ago when she said rate hikes would probably be appropriate in coming months, she said she remained optimistic inflation would rise to the Fed's 2-percent goal because oil prices had reversed their downward path and the dollar had steadied after a long period of gain