Brazilian prosecution asks for the arrest of senior figures of Temer's government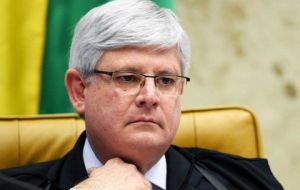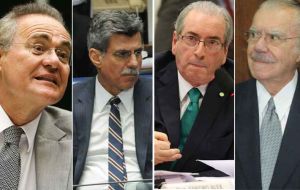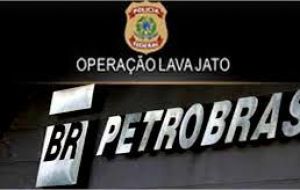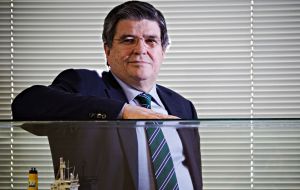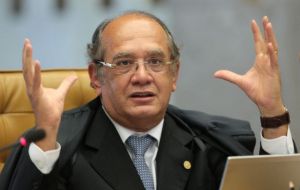 Brazil's political crisis heated up Tuesday, as authorities reportedly sought the arrests of senior figures behind the push to impeach suspended president Dilma Rousseff, accusing them of obstructing a corruption probe, according to the country's leading newspapers. This happens less than two months to go before Rio de Janeiro hosts the Summer Olympics.
Globo newspaper reported that Prosecutor General Rodrigo Janot asked the Supreme Court to authorize the arrests of Senate President Renan Calheiros, former Brazilian president Jose Sarney, Senator Romero Juca and powerful lawmaker Eduardo Cunha -- all from the ruling PMDB party of interim president Michel Temer.
The four are accused of participating in a huge embezzlement and bribery network centered around the state oil company Petrobras. According to the reports in Globo and other Brazilian newspapers, Janot now accuses them of trying to obstruct the probe into the scheme, known as Operation Car Wash.
The alleged evidence against them came from secret recordings of conversations made by a former oil executive, Sergio Machado, who is cooperating with Car Wash prosecutors as part of a plea bargain. All four have denied charges against them. And Calheiros called the request for his arrest "irrational, disproportionate and abusive."
"I did not practice any specific act that can be interpreted as a supposed attempt to obstruct justice," he said in a statement.
Supreme Court decisions on such sensitive cases often take a long time and in the first reaction from a member of the court, Justice Gilmar Mendes lambasted the leaking to Globo of the request for arrests, which he described as a crime.
"It's a clear abuse of power," he told local media. "This is playing games with the Supreme Court."
The scandal threatens a huge blow against Temer, who took the reins after the suspension of Rousseff last month for her impeachment trial. All four in the prosecutor general's crosshairs are from Temer's PMDB party, which has been crucial to pushing impeachment through Congress.
Calheiros is a particularly key player because, as Senate president, he is overseeing the impeachment proceedings in the upper house, which are expected to culminate in August with a verdict on whether to remove Rousseff from office. Cunha was in charge of the proceedings earlier when they passed through the lower house.
Rousseff is accused of taking illegal loans to mask holes in the state budget during her narrow 2014 re-election drive. She says the accounting practice was not illegal and describes the impeachment as a coup aimed at removing the left from power and stopping the Car Wash probe, which has already snared dozens of top-ranking executives and politicians from both left and right.
The capital Brasilia is in the grip of a power struggle in which Rousseff has looked increasingly sure to be pushed out of office for good. Her suspension in May was approved easily by the Senate, leading to predictions that the final Senate vote -- now expected for near the time of the August 5 Olympics opening ceremony -- will also go against her.
However, Temer has had a turbulent first few weeks in power, since taking over with a promise to unite the nation and start lifting the economy out of deep recession.
Several of his ministers are implicated in the Car Wash probe, and the gradual leaking to the press of parts Machado's secret recordings have sent shockwaves through the new government.
Recordings in which Juca allegedly discussed using the impeachment process to derail Car Wash have already forced his resignation as Temer's planning minister and his return to the Senate.
Rousseff, meanwhile, is negotiating with senators to prevent the needed two thirds majority to impeach her. One strategy, according to analysts, is that she would promise to back early elections -- a popular idea with Brazilians sick of the dysfunctional political elite. Otherwise, the next elections would take place in 2018, with either her or Temer in power until then.