Peruvian election too close to call, and 1% of votes have been challenged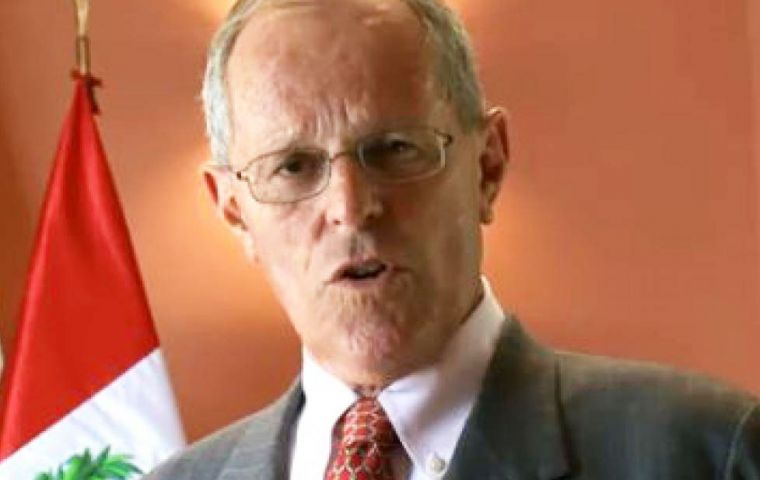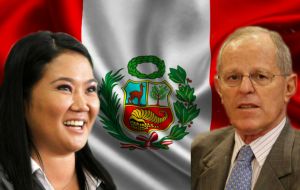 Peruvians waited Wednesday to learn who their next president will be, as ex-Wall Street banker Pedro Pablo Kuczynski's camp called his lead insurmountable and controversial rival Keiko Fujimori insisted she still had a shot. Three days after Sunday's runoff election, the race to lead one of Latin America's fastest-growing economies was still too close to officially call, even though 99.5% of the ballots had been counted.
The Oxford-trained economist known as "PKK" maintained his razor-thin edge over Fujimori, the daughter of jailed ex-president Alberto Fujimori: 50.12% to 49.88%.
Electoral officials said they would likely finish tallying ballots Thursday. But even then the race may not be over. About one percent of the ballots have been challenged, and the race is so close they could theoretically swing it back in Fujimori's favor.
An electoral court is considering each challenged ballot one by one, deciding whether to count them despite stains, improper markings or other issues. However, while Fujimori isn't mathematically eliminated, it would be "impossible" for her to close the 42,000-vote gap between her and Kuczynski, said the head of polling firm Ipsos Peru, Alfredo Torres.
"I think we can say PPK's victory is definitive," he told newspaper El Comercio. Kuczynski's camp all but declared him president-elect.
"We have a lead that makes us the winners. But we are respectful of the (electoral) institutions and we will wait until the counting process reaches 100 percent," said his running mate, Martin Vizcarra. "But we ask it be done quickly," he added.
Kuczynski, 77, has said he won't declare victory until the official verdict is in. But he couldn't resist stepping out on the balcony of his house in an upscale Lima neighborhood Monday and indulging in a few dance moves alongside his wife.
Fujimori, 41, has said she is "cautiously waiting." Her campaign is hoping she will win heavily in remote areas still sending in their results thanks to her father's pull with poor rural voters.
Some Peruvians fondly remember Alberto Fujimori (1990-2000) for his populist streak, his ruthless campaign to wipe out leftist Shining Path rebels and his management of a strong economy. But his legacy has also been heavy baggage for his daughter. His violent decade in office ultimately landed him in prison for 25 years for massacres by an army death squad.
Electoral officials said results were still trickling in -- some by boat -- from a very remote region of the Amazon jungle known as VRAEM (the acronym for the Apurimac, Ene and Mantaro River Valleys). Fujimori's campaign said she had strong support there because voters fear the drug traffickers who hold sway over the region and remnants of the Shining Path hiding out there.
Both candidates are right-leaning, US-educated politicians from immigrant families. They vowed to fight crime and create jobs in the nation of 31 million people, a major source of gold, copper -- and cocaine.
Famed for its ancient Incan cities high in the Andes mountains and its fusion-fueled cuisine, symbolized by the refreshing raw fish dish ceviche, Peru has been one of Latin America's best-performing economies. But growth slowed under outgoing President Ollanta Humala, from 6.5% when he took office in 2011 to 3.3% last year.