Garcia-Margallo joint sovereignty comments referred to Gibraltar dismissed
Friday, June 10th 2016 - 07:43 UTC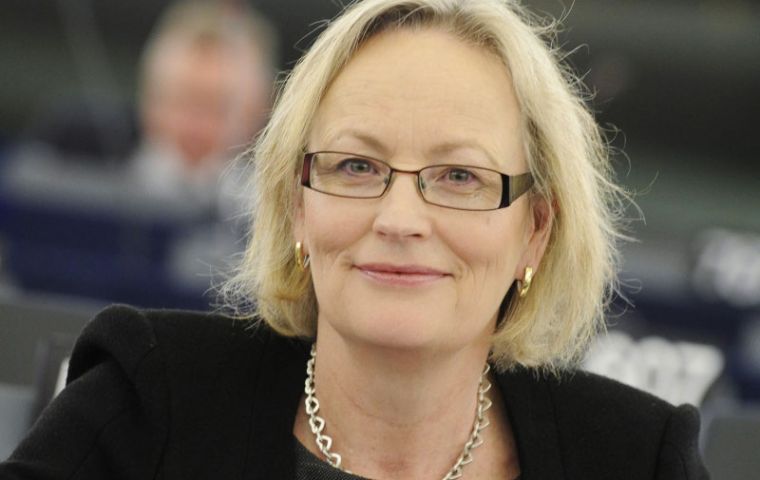 Conservative member of the European Parliament, MEP, Julie Girling has rubbished suggestions by the Acting Spanish Foreign Minister, José Manuel García-Margallo, that Gibraltar will have to contemplate a joint UK/Spain sovereignty arrangement in the event of a "Leave" vote in the European Union referendum.
Garcia Margallo said that much as they may dislike it, the people of Gibraltar would have to reconsider the joint sovereignty proposals of the Blair/Aznar era if they want to continue having access to the EU's Single Market after a "Brexit".
But Julie Girling, MEP for the Southwest of England and Gibraltar, has said she sees no circumstances under which Gibraltar would accept joint sovereignty. She described Spain's attempt to revive the joint sovereignty concept as "bullying" and expressed confidence that the Gibraltarians would steadfastly stand up to it.