Keiko Fujimori concedes defeat and pledges "a responsible opposition"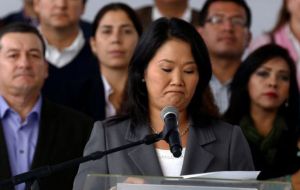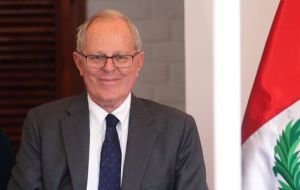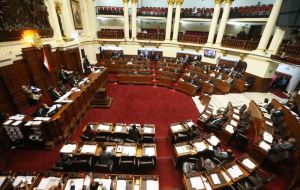 Keiko Fujimori conceded defeat in Peru's presidential election on Friday, bringing an end to the closest presidential runoff vote in the country's history after losing to Pedro Pablo Kuczynski by less than 50,000 ballots.
"Democratically, we accept these results," Fujimori told reporters in Lima, surrounded by the 73 lawmakers of her Fuerza Popular party that comprise the biggest parliamentary majority in two decades. "We'll be a responsible opposition, always thinking of the country's future."
Kuczynski, a 77-year-old former finance minister and Wall Street veteran, won 50.12% of votes with all the ballots processed, compared with 49.88% for Fujimori, the electoral office said Thursday.
Locked in a neck-and-neck race for much of the campaign's two months, Kuczynski edged past 41-year-old Fujimori last week. This followed an endorsement from a key left-wing politician, a large anti-Fujimori street rally and his renewed focus on warning that his opponent would take Peru back toward a corrupt autocracy.
This was a reference to Fujimori's father, Alberto, who while president from 1990 to 2000 defeated the Maoist guerrilla group Shining Path and hyperinflation but also permitted death squads, engaged in corruption and temporarily shut Congress. He is serving a 25-year prison term outside Lima. His legacy weighed heavily on the election, especially because Keiko Fujimori invoked her father's victory over terrorism as a model for how she would handle criminal gangs.
Many feared she would fall prey to her father's darker tendencies and they united behind Kuczynski.
Fujimori's party won 73 of the 130 seats in Congress in a parliamentary vote in April while Kuczynski's won 18.
"We take this virtual result with a lot of modesty," Kuczynski told a gathering of allies and reporters. "Peru has big challenges ahead. We want a united, reconciled country that's ready for dialogue."