St Helena airport certified and open, with challenges for larger planes in one runway
Saturday, June 11th 2016 - 06:53 UTC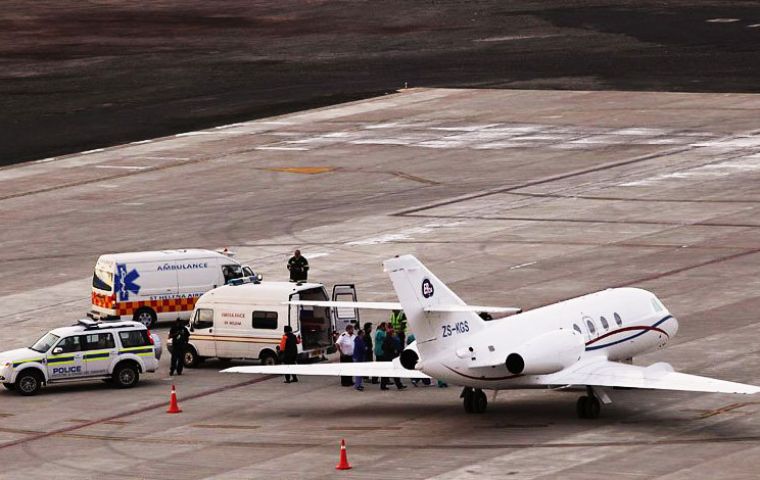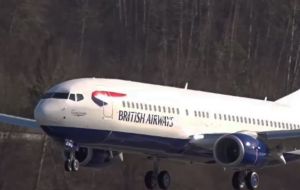 St Helena governor Lisa Phillips has rejected recent news in the British media referred to the BOT's airport alleged "indefinite postponement" condition, arguing the terminal has been certified and is open, as demonstrated by a recent medivac flight a week ago.
"Press reports in the UK and elsewhere that describe St Helena Airport as being 'scrapped', 'mothballed' or 'postponed indefinitely' are incorrect. The situation remains as in our last update. This is that there are wind shear challenges on one runway (20, the northern approach) which means larger planes (eg. 737-800) cannot currently land safely. We are collecting wind data which will allow larger planes to land on this runway, but this will take some time.
"Wind shear is a factor at several airports around the world, including London City Airport, where safe landings happen every day.
"In the meantime, we are working hard to identify an interim flight solution that can land on our second runway (02, from the south). There is no wind shear on this second runway, but there is a tailwind. We have identified aircraft types which can land in these conditions, and airlines that have such planes - and we are now exploring the specific availability of aircraft with these airlines.
"The Airport is certified and open, as demonstrated by the emergency medevac flight last Saturday when we were able to fly a sick baby to Cape Town.
"Naturally, we will keep the public informed … as we have been doing."
Governor Lisa Phillips
In November 2011, St Helena Government signed a Design, Build and Operate (DBO) contract with Basil Read (Pty) Ltd. The contract included £201.5 million for the design and construction of the airport, an additional amount - of up to - £10 million on shared risk contingency and £35.1 million for ten years of operation.
The project aims to provide air services to St Helena, fulfilling the UK Government's commitment to maintaining access to the Island, and provide it with a real opportunity for economic growth through tourism.
Both the St Helena Government and the UK Government hope that this will lead to eventual financial self-sustainability for St Helena.