Rousseff called as a defense witness over the Petrobras corruption scandal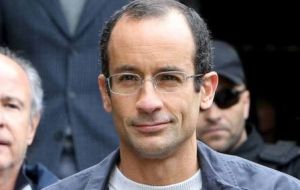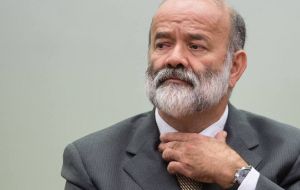 Brazilian President Dilma Rousseff, suspended from office pending her impeachment trial, has been called as a defense witness for a key figure in the Petrobras corruption scandal, court documents show. The case involves Marcelo Odebrecht, the former head of a family-owned construction company who was sentenced to 20 years in prison for his role in the mammoth corruption scandal centered on the state oil giant.
In the decision by the investigating judge, Sergio Moro, Rousseff has been given the choice of either testifying before a judge or responding to questions in writing. The decision, filed on Friday, was first reported by Brazil's G1 news site.
Odebrecht is alleged to have told investigators that in 2014 Rousseff asked him for 12 million Real, or about US$3.5 million at current exchange rates, to be passed on to her top campaign strategist and to the party of her then coalition ally and vice president Michel Temer, according to the magazine Istoe.
Temer, who later turned against Rousseff, took over as Brazil's acting president after Congress voted last month to try her for allegedly concealing government shortfalls using unauthorized loans during her 2014 reelection.
The magazine Veja separately reported that Odebrecht told authorities that Rousseff's reelection campaign was financed with undeclared funds deposited in foreign accounts.
Along with other big Brazilian companies, Odebrecht is accused of taking part in a corrupt network that paid off Petrobras executives and top politicians in return for inflated contracts.
The oil company is estimated to have lost more than two billion dollars as a result of the sweetheart deals. Dozens of high-ranking politicians and executives have already been accused or prosecuted in the Petrobras case.
Two ministers had to resign from Temer's new interim government after the emergence of a recording in which they appeared to be criticizing the corruption probe in which they are both among the accused.
Although Rousseff's impeachment case rests on charges separate to the Petrobras scandal, she was chairwoman of the huge company during much of the period that the scheme was unfolding and accusations are mounting that she played some role.
Rousseff's 2014 reelection campaign is alleged to have received Petrobras-related bribe money and senior members of her Workers' Party are alleged to have been heavily involved in the network.
On Saturday, Veja magazine reported that one of the biggest insiders, former party treasurer Joao Vaccari Neto, is preparing to sign a plea bargain with prosecutors that could result in further embarrassing allegations against the embattled Rousseff and her allies.
The Workers' Party veteran was sentenced last September to 15 years prison for taking bribes in the Petrobras scheme and according to Veja had previously resisted cooperating with Moro's office, saying that "if I talk, I will hand over the (party's) soul."
Rousseff's impeachment trial is currently scheduled to climax in August with a vote in the Senate on whether to remove her from office or allow her to return. According to that schedule, the decision would coincide with the Rio de Janeiro Olympics starting August 5.