Sterling drops to a two-month low as jittery investors shift to safer assets
Monday, June 13th 2016 - 07:36 UTC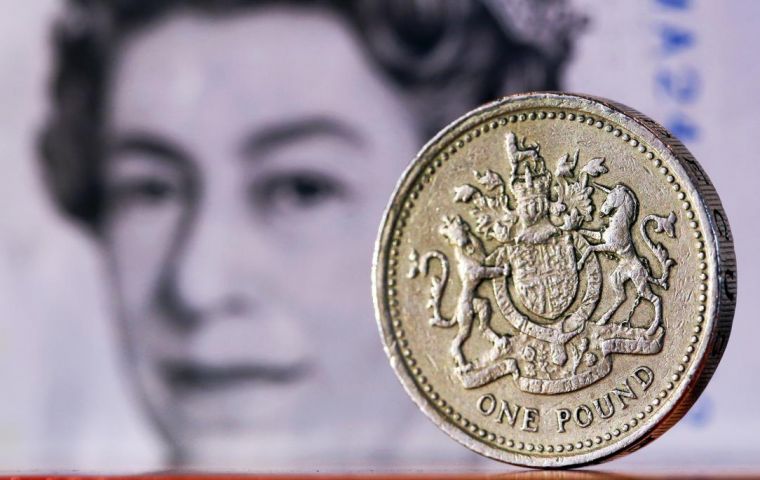 The British pound dropped to a two-month low and the yen rallied Monday as jittery investors shifted into safer assets on worries about Britain's possible exit from the European Union. The flight to lower-yielding investments came as Asian stock markets plunged, with dealers awaiting meetings this week of the US and Japanese central banks.
Few expect any move on interest rates from the Federal Reserve, but observers are divided over the chances that the Bank of Japan will announce more stimulus after its policy meeting ends Thursday.
With next week's referendum on whether Britain should stay in the EU on a knife-edge, analysts said traders were rushing to safe-haven investments.
"There are genuine Brexit risks as the price action in the yen suggests," said Vishnu Varathan, an economist at Mizuho Bank. "It looks quite clearly, there's been some safe-haven trade that's filtering through."
A series of opinion polls have suggested Britain could vote to leave the EU, which many fear will lead to a fresh wave of turmoil across global markets.
"Most market participants think that the UK will probably remain, but we're seeing some poll results that show those who'll vote to leave outnumber the 'Remain' camp, and this is making investors uncertain," Yoshinori Ogawa, a markets strategist at Okasan Securities commented.
In Tokyo, the pound tumbled to its lowest levels in two months, fetching $1.4185 against $1.4250 in New York. The dollar weakened to 105.96 yen from 106.93 yen in US trade, while the euro changed hands at $1.1249 against $1.1251.