Maduro appeals to bureaucratic chicaneries to impede the recall referendum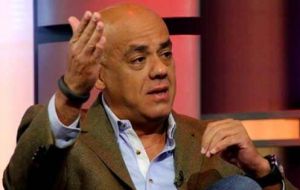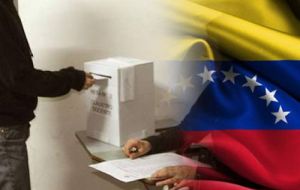 Venezuelan President Nicolas Maduro's allies asked the Supreme Court on Monday to block a bid to call a referendum on sacking him, accusing the opposition of "fraud." The move casts doubt on the recall vote sought by the opposition, which accuses the high court of pro-Maduro bias and has clashed with it repeatedly since winning control of congress in December.
Maduro's opponents warn Venezuela risks exploding into unrest without a vote on sacking the populist leader, whom they blame for an economic crisis marked by severe shortages of food, medicine and electricity.
The opposition is racing to call a referendum by the end of the year, and has submitted a petition with 1.8 million signatures to start the lengthy process. But Jorge Rodriguez, the head of a panel appointed by Maduro to oversee the recall push, said he had filed a complaint asking the Supreme Court to "protect Venezuelans' constitutional rights" by intervening.
Electoral authorities have accepted 1.3 million signatures submitted by the opposition as valid -- well above the threshold of 200,000.
Last week, they said they would proceed to the next stage: verifying those 1.3 million signatories' identity with fingerprint scans from June 20 to 24. Speaking to journalists outside the Supreme Court, Rodriguez said it would be "perpetrating a brutal fraud to authorize (the opposition) to proceed to the next stage."
He did not elaborate on the scope of the complaint or the specific action it sought. "What we're seeking is the defense of the constitution. This farce put on (by the opposition)... was trying to create a climate where violence would erupt," he said.
The opposition is rushing to complete the recall process by January 10, the cutoff to trigger new elections. After that date, a successful recall vote would simply pass power to Maduro's hand-picked vice president.