Rio Games receive the blessing from Olympic Committee president
Wednesday, June 15th 2016 - 11:46 UTC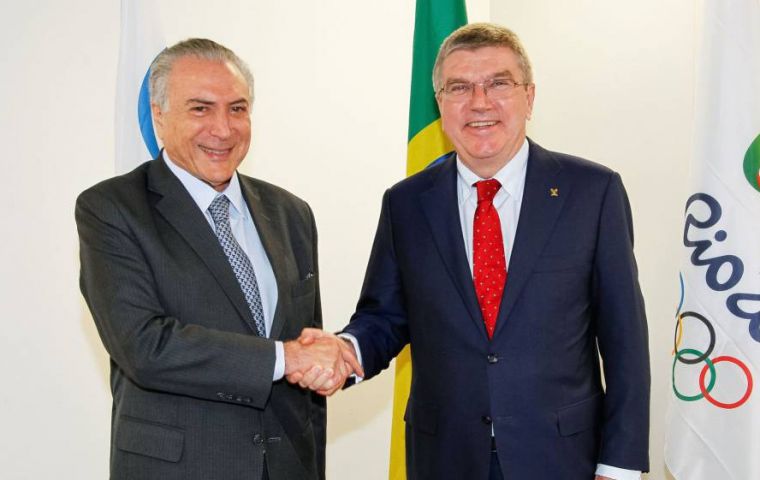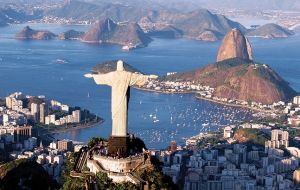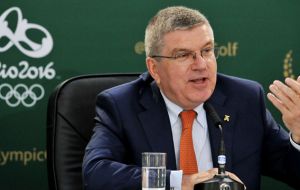 International Olympic Committee president Thomas Bach said on Tuesday he was "happy" with interim Brazilian president Michel Temer's commitment to the Rio Games, following his first meeting with the host country's new leader.
Temer, who took office last month after the Senate suspended President Dilma Rousseff to face an impeachment trial, assured Bach of his "unconditional" support for the Games, which open on August 5, the IOC chief said.
Bach declined to comment on the impeachment process, which has left Brazil deeply divided, beyond saying "we have confidence in Brazilian democracy." Bach and Temer met at the Barra de Tijuca Olympic Park, the largest venue for the Games.
Rio de Janeiro, which has an Olympic budget of roughly US$9.5 billion, is largely on track with preparations for the Games -- though major transport projects have been beset by troubles, and the clean-up of its picturesque but polluted bay was dramatically scaled back.
"We had a very friendly and thoughtful meeting with Brazilian President Temer and are very happy with his unconditional commitment to the success of this Olympic Games," said Bach, a German national and former Olympic fencer.
The Games, the first to be held in South America, come to Rio just as Brazil struggles through a deep recession, a mega-corruption scandal centered on state oil company Petrobras, and Rousseff's controversial impeachment on charges of fudging the government's books.
The Senate could potentially remove Rousseff from office definitively in the middle of the Olympics, which run through August 21.
"The Olympic Games are a unifying project. We have been working very well with the government of President Dilma Rousseff for the success of the Games, and we are working in the same way together with president Temer," said Bach.
"The Olympic Games are not about politics, they are not about dividing people, they are about unifying people, unifying Brazilians to be great hosts."