Supreme Court lets three powerful Temer allies off the hook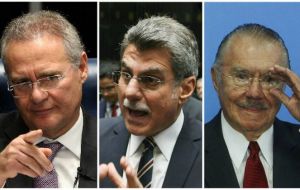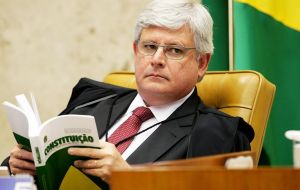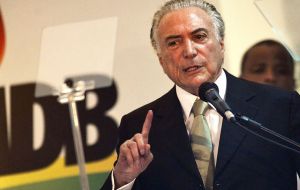 Brazil's Supreme Court has rejected a request by the nation's Attorney General to arrest three senior members of acting President Michel Temer's party in connection with the massive corruption investigation focused on Petrobras.
n a decision released late Tuesday, Justice Teori Zavascki rejected the request by Attorney General Rodrigo Janot to arrest Senate President Renan Calheiros; Sen. Romero Juca, who had been a minister in Mr. Temer's interim government; and former President José Sarney.
Janot alleges that the three men tried to interfere with the investigation into the vast Petrobras bid-rigging-and-bribery scheme, known as Operation Car Wash. All three men have refuted the accusations.
Under Brazilian law, the attorney general is required to ask Brazil's Supreme Court to approve the arrest of high-ranking politicians, who enjoy special protections from prosecution under Brazil's constitution.
In his ruling, the judge said he rejected the arrests because the congressmen, all of whom are members of Mr. Temer's centrist Brazilian Democratic Movement Party, PMDB, had not been caught in the act of committing crimes.
The ruling provides a measure of relief for Mr. Temer. His administration has suffered two embarrassing resignations, amid opposition parties' charges that the new government and its PMDB allies are seeking to shut down the Car Wash investigation. Although the probe so far has struck hardest at Ms. Rousseff's leftist Workers' Party, it has swept up members of all Brazil's major parties.
Mr. Jucá, a former planning minister of Mr. Temer, and Fabiano Silveira, the minister of transparency and control of the interim government, both had to resign from their posts in May—less than a month after Temer became acting president—in response to allegations that they were trying to weaken the Car Wash probe.
The ruling amounts to a setback, at least temporarily, for Brazil's top prosecutor, Mr. Janot.