Argentina "authorizes" Red Cross assessment mission to the Falklands
Saturday, June 18th 2016 - 04:23 UTC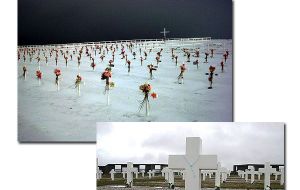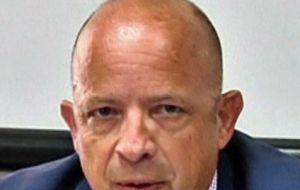 Argentina extended an authorization to the International Committee of the Red Cross, ICRC, for a technical assessment mission to the Malvinas Islands at the end of the month, to help with the initiative for the identification of the remains of Argentine Armed Forces members buried in the Argentine cemetery of the Islands, according to a Friday official release from the Foreign ministry in Buenos Aires.

"The authorization was extended taking into account the strictly humanitarian nature of the initiative and the commitment of the Argentine government to advance in the recognition of the fallen soldiers' remains".

"On 24 January 2013, the Argentine government and ICRC subscribed a Headquarters Agreement which bestows to that institution facilities in all of the national territory for the normal development of its activities in the framework of its international humanitarian, neutral and impartial mandate".

"The assessment mission will refer to practical aspects in the event of a forensic identification task of the remains of Armed Forces members the soldiers buried in the cemetery at Darwin, Soledad Island".

The ICRC technical assessment mission is expected in the Islands from 26 June to 5 July. On Thursday the Falklands government released a statement referred to the ICRC mission visit to the Islands, pointing out that all parties concerned recognize that this is a sensitive subject for all involved, and is an opportunity for the Falklands' community to talk with both the ICRC and FIG about the remains identification project and the issues around it.

The release also revealed the mission will be headed by Laurent Corbaz.

The scoping mission intends to enable: "Assessment of the logistical and technical requirements for carrying out the humanitarian mission of identification of the mortal remains; Discussion on this project and the independent intermediary role of the ICRC; Discussion with the ICRC on the process followed to date and on the process moving forwards, including details of the process of DNA identification and how it is carried out, and The ICRC to be fully informed of the practical, logistical and regulatory work required for this project to proceed".