Argentina estimates more corn and less soybeans for 2016/17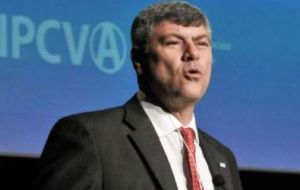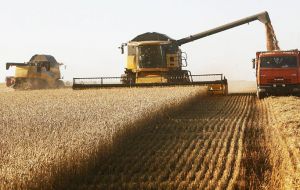 Argentina's Agro-industry minister Ricardo Buryaile estimated the 2016/17 corn crop should reach 52.9 million tons, given a 20% increase in the area planted, which will be in detriment of soybeans. The last crop of corn, 2015/16, was 37.9 million dollars.

Argentina is the world's fourth main exporter of corn; first in soy oil and meal and third n processed soy beans.

"We estimate the area planted with corn should increase 20%, and despite some contradictions we're sorting out, this should represent some additional 10 to 15 million tons", said minister Buryaile in Colombia in the sidelines of the Economic Forum held in Medellin.

But "obviously we are going to have less area with soybeans, which means that the 60 million tons harvest could drop to 55 million tons". Thus the 2017 harvest should include 52 million tons of corn and 55 million of soybeans.

As to wheat, the minister estimates that the crop should increase 50% to 15/16 million tons, compared to the 10.5 million tons of the last harvest.

Likewise Buryaile said that the increase in corn and wheat production would be demanding additional investment of an estimated 400 million dollars for the current soil preparation, sowing and harvesting.

Regarding the controversy with Monsanto, the minister pointed out Argentina was willing to reach an agreement, but if this is not possible the rules of the game will equal for all.

"Basically what we are saying is that the State will control the legality of the seeds, and clear rules as to how the business with private companies will be addressed, as they work and profit, as they are entitled in an open economy".