Brazil slams Mercosur policies of 'populist governments"; proposes a more flexible working accord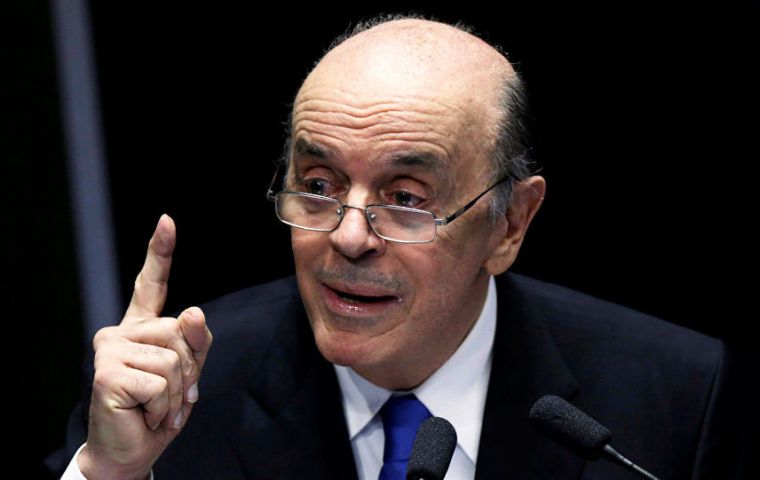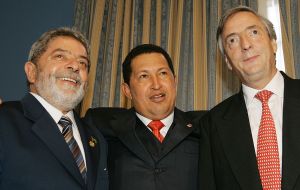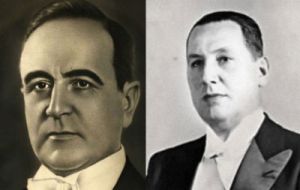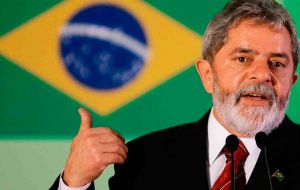 Brazil wants a more flexible dynamic Mercosur which allows member countries to reach autonomous agreements with third parties, that can help overcome the de-industrialization process suffered by recent "populist governments", said Brazilian foreign minister in a speech to the Sao Paulo State Federation of Industries, FIESP.
"We're not going to finish with the Mercosur common external tariff, but rather work on a transition, see the impacts, if it is convenient or not to industry; the idea is to be more flexible, and if Brazil wants to open business in another market it can take other members along" pointed out Serra on Monday at the powerful manufacturing lobby.
The target is to make "more flexible resolution 32/00" which commits all member states "to negotiate jointly trade agreements with third countries or extra region group of countries".
Serra pointed out it was not Brazil's intention to exterminate Mercosur, rather "we want deeper investment policies and physical integration" who then regretted that Brazil is tied to a raft of customs' union regulations, and needs an independent diplomacy and not an obsession of unilateral concessions.
The minister, a close ally of interim president Michel Temer, then fiercely criticized the policies implemented by so called populist governments, Lula da Silva and Dilma Rousseff in Brazil; Nestor and Cristina Kirchner in Argentina; Fernando Lugo in Paraguay and Hugo Chavez in Venezuela.
In recent years there was a predominance of "Bolivarian" ideology which stated that the foreign policy of Dilma was left wing, anti imperial, but on the contrary it was "a fanatic link to multilateralism".
Likewise Bolivarian ideology was said to be tied to industrialization, but "if there is a common factor in certain countries with Chavism, Lugo, Kirchnerism, Lula and Dilma was to de-industrialize, taking populism to paroxysm, and dumping out of the window the best of what we manufactured. They were the vanguard of backwardness".
According to Serra, "these governments had nothing to do with the traditional populism" of Getulio Vargas or Juan Domingo Peron who acted in support of industry and development.
Serra also referred to the Pacific Alliance (Chile, Peru, Colombia and Mexico) and proposed liberalizing trade but renegotiating tariff counterparts.
"Brazil under Lula da Silva made unilateral concessions with Chile, Peru and Colombia, lowered tariffs with no counterpart, and we are going to recover that lost ground" anticipated Serra.
FIESP a strong critic of Dilma Rousseff said that it has been considering the convenience of the Trans Pacific Partnership, the economic cooperation strategic agreement sponsored by United States.
"TPP is a new global governance; since World War II there hasn't been an agreement with so many countries involved from Vietnam to Singapore, Japan, the US and South American countries. But the question is not jumping in but rather strong negotiations. The US yielded in some issues it would not dare in a bilateral relation accord, and that is why we recommend Mercosur gets involved in a dispassionate, deep analysis", pointed out Thomas Zanotto, head of FIESP foreign trade office.
However Zanotto admitted that the losses for Brazil and Argentina of not participating in TPP "are greater than joining", although for the moment it is necessary to advance in the debate and assessment of this new global scenario.