Interim president Temer announces grace period for Brazilian states debts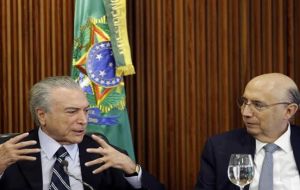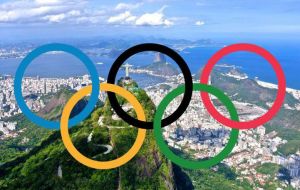 Brazilian states will get a six-month grace period on debts with the federal government, followed by a year and a half of reduced payments, interim President Michel Temer announced.
The leader announced the agreement by Twitter message during a meeting with the country's state governors who are seeking his help to avoid defaulting on debt to the federal government during the country's worst recession since the 1930s.
Five credit lines from national development bank BNDES will also be extended for another 10 years, he said in another Tweet.
The agreement brokered by Finance Minister Henrique Meirelles was a compromise between the two-year grace period requested by many states and the partial relief proposed by the federal government.
The debt relief should give some breathing room to debt-saddled states, including Olympics host Rio de Janeiro, that have struggled to pay public servants and maintain social programs during the recession.
But the relief for states will weigh on the federal government's efforts to close its own gaping fiscal deficit, as Meirelles leads interim President Michel Temer's austerity push.
The crisis facing Brazilian states took center stage on June 17, when Rio's governor declared a state of financial emergency, requesting federal funds to help fulfill obligations for public services during the Olympics in August.