Brexit: Investor Soros anticipates sterling would "decline precipitously"
Wednesday, June 22nd 2016 - 04:59 UTC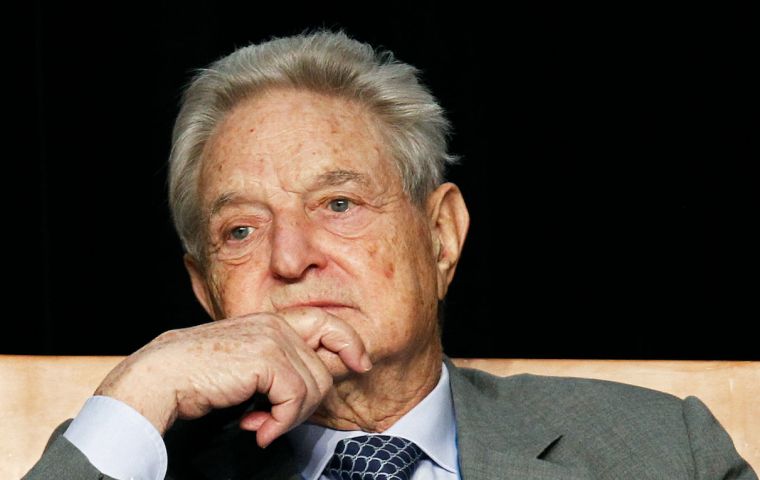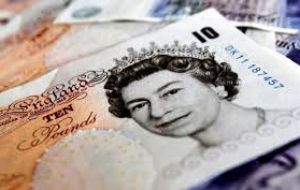 Legendary investor George Soros has warned of "serious consequences" for British jobs and finances if the country leaves the EU. Writing in The Guardian, he said sterling would "decline precipitously" if the Leave camp won Thursday's vote.
Meanwhile, former retail bosses of the UK's biggest chains warned the price of essentials such as food and clothing would rise in the event of a Brexit. But Vote Leave said the UK would be more prosperous outside the EU.
"The EU is costly, bureaucratic and blind to the impact it has had on people's wages and soaring energy bills," said Vote Leave chief executive Matthew Elliott, who accused Soros of wanting to give more power to Brussels.
Soros made a fortune betting against the pound on Black Wednesday in 1992, when Britain left the ERM, and said Brexit would cause even bigger disruption. Soros said in his article that leaving the EU would see sterling fall by at least 15%, and possibly more than 20%, to below US$1.15 from its current level of around US$1.46.
"The value of the pound would decline precipitously," he writes. "It would also have an immediate and dramatic impact on financial markets, investment, prices and jobs.
"I would expect this devaluation to be bigger and also more disruptive than the 15% devaluation that occurred in September 1992, when I was fortunate enough to make a substantial profit for my hedge fund investors.
"British voters are now grossly underestimating the true costs of Brexit. Too many believe that a vote to leave the EU will have no effect on their personal financial position. This is wishful thinking."
The expected drop in the pound coupled with supply chain disruption would cause the prices of food, drink and clothing to spike, according to the former chief executives of the UK's biggest supermarkets including Tesco, Sainsbury's, Asda, Morrisons and Waitrose as well as M&S and B&Q.
The average household could be £580 a year worse off as a result, retail union USDAW has predicted. USDAW said it had calculated its figure based on an expected fall in sterling in the event of the UK's exit from the EU, together with expected new tariffs imposed on imported EU goods including food, drink and clothing.
Soros warned that the Bank of England's ability to respond to a recession or fall in house prices was limited, with many monetary tools already having been used to steer the UK out of the global financial meltdown.
Sixty years of investing experience had taught him that the only winners would be financial speculators, he said.
Soros writes: "Today, there are speculative forces in the markets much bigger and more powerful. And they will be eager to exploit any miscalculations by the British government or British voters,"
"Brexit would make some people very rich - but most voters considerably poorer," Soros said. Sterling has already see-sawed in the run-up to the referendum as investors speculate on the likely outcome.